Obamacare: Cheaper Costs May Mean Fewer Options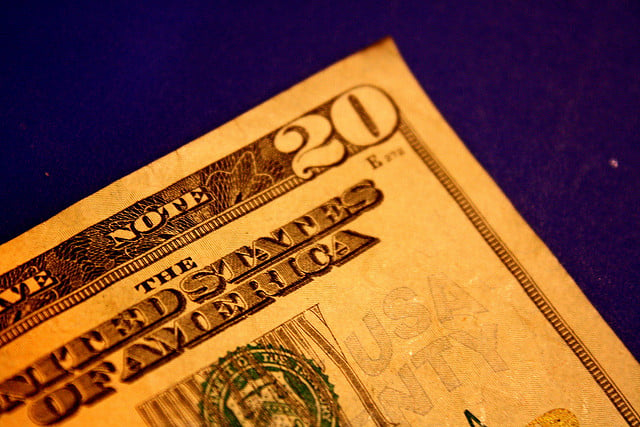 If the rollout of the insurance exchanges created by the Affordable Care Act proves anything, it is that creating a sustainable system to provide affordable health insurance to the majority of the nation's uninsured is the equivalent of building a carefully balanced house of cards. As with a house of cards, not all the necessary supports of the Obamacare insurance exchanges are visible upon first glance. The Obama administration's rhetoric has hammered home the point that, "Competition and consumer choice [on the exchanges] are actually making insurance affordable."
The exchanges were designed to allow consumers to comparison-shop for health insurance policies in online marketplaces where their collective bargaining power will theoretically foster competition and drive down prices. The less obvious piece of that strategy is that the health insurance will cost customers less than some industry experts originally expected because many insurers will limit the choices of doctors and hospitals available.
On the one hand, certain aspects of the health care reform law are well understood. It mandates that the plans offered on the exchanges offer ten specific benefits — including maternity leave and mental health care. Those individuals with pre-existing conditions cannot be excluded from coverage and, most obviously, the policies offered must be affordable. Many politicians and industry experts have worried for months, if not years, that those requirements would make it difficult for insurers to construct policies.
That the majority of new enrollees to the exchanges are expected to be proportionally older and sicker, as well as more likely to have been without insurance for some time, the affordability part of that equation appeared as an insurmountable challenge. But, because affordability will also be among the most important qualifications for the low- and middle-income enrollees who are expected to constitute the majority of the new insurance consumers signing up on the exchanges come October 1, price was a paramount consideration for insurers.
"In the health insurance exchange, most individuals will be making choices based on costs," David Sandor, a vice president of the Health Care Service Corporation, told The New York Times. "Our exchange products will have smaller provider networks that cost less than bigger plans with a larger selection of doctors and hospitals." Health Care Service Corporation offers Blue Cross and Blue Shield plans in Illinois, Montana, New Mexico, Oklahoma, and Texas. The hazy aspects of the insurance policies were the details. While the affordability benefits of Obamacare are often repeated by the administration, the fact that the affordability comes at a cost is rarely mentioned.
Insurers in states like California, Illinois, New Hampshire, and many others are keeping insurance premiums down by restricting which providers patients can see for treatment. When compared to commercial insurance, consumers should be prepared for "much tighter, narrower networks" of doctors and hospitals, Adam M. Linker, a health policy analyst at the North Carolina Justice Center, told the Times. "That can be positive for consumers if it holds down premiums and drives people to higher-quality providers," he added.
However, that phenomenon also concerns consumer advocates and health care providers. The decades-long existence of Medicaid, the health program for low-income individuals and families, has shown that an insurance card does not necessarily provide access to specialists or other providers. As Linker explained, the shrunken networks pose a risk "because, under some health plans, consumers can end up with astronomical costs if they go to providers outside the network."
In a recent study, the Health Research Institute of the consulting firm PricewaterhouseCoopers found that "insurers passed over major medical centers" when selecting health care providers in states like California, Illinois, Indiana, Kentucky, and Tennessee. "Doing so enables health plans to offer lower premiums," the study said. "But the use of narrow networks may also lead to higher out-of-pocket expenses, especially if a patient has a complex medical problem that's being treated at a hospital that has been excluded from their health plan."
Comparatively, insurers argue that the smaller selection of doctors and hospitals allow them to offer lower-cost insurance policies while having more control over the quality of those health-care providers. After all, as the insurance companies maintain, having insurance with a limited network of providers is better than having no insurance. But the fear that insurance networks will limit patient's access to needed health care is the same fear that halted the Clinton administration's efforts to launch a system of universal coverage in 1993 through 1994. At the time, Republicans argued that the proposal threatened patients options. While Obamacare's individual mandate has its roots in GOP rhetoric, the party is now attacking the current health care reform.
Cigna (NYSE:CI) — which will participate in exchanges operated in Arizona, Colorado, Florida, Tennessee, and Texas — is a prime example of the insurance industry's strategy. "The networks will be narrower than the networks typically offered to large groups of employees in the commercial market," company spokesman Joseph Mondy told the Times.
In California, the Blue Shield plan has created a network specifically for consumers purchasing policies through the exchanges. That network that boasts 30,000 doctors, about 53 percent of the 57,000 doctors in its broadest commercial network, and 235 hospitals, nearly 78 percent of the 302 hospitals in its broadest network, according to Juan Carlos Davila, an executive vice president of Blue Shield of California.
"We expect to have the broadest and deepest network of any plan in California,"  Davila told the Times. The broadest and deepest network of any plan in California will exclude the five medical centers of the University of California and the Cedars-Sinai Medical Center near Beverly Hills. "But not many folks who are uninsured or near the poverty line live in wealthy communities like Beverly Hills," added Davila.
Dr. Bruce Siegel, the president of America's Essential Hospitals, formerly known as the National Association of Public Hospitals and Health Systems, explained to the publication that insurers were telling his members: "We don't want you in our network. We are worried about having your patients, who are sick and have complicated conditions," he said.
In New Hampshire, Anthem Blue Cross and Blue Shield, a unit of WellPoint (NYSE:WLP), one of the nation's largest insurers, has angered consumer advocates by excluding 10 of the state's 26 hospitals from the policies that it will sell through the insurance exchange. Peter L. Gosline, the chief executive of Monadnock Community Hospital in Peterborough, New Hampshire, told the Times that his hospital was excluded without any negotiations. "Many consumers will have to drive 30 minutes to an hour to reach other doctors and hospitals," said Gosline. "It's very inconvenient for patients, and at times it's a hardship."
It could also be more than inconvenient for doctors. Many insurers are cutting doctors' fees. According to Dr. Barbara L. McAneny, a cancer specialist in Albuquerque, insurers in the New Mexico exchange were generally paying doctors at Medicare levels, which she told the Times were "often below our cost of doing business, and definitely below commercial rates."
Here's how the major U.S. indexes traded on Tuesday:

Follow Meghan on Twitter @MFoley_WSCS
Don't Miss: What Does the Broad Unemployment Rate Really Tell Us?