Obamacare Critics See This Setback as Vindication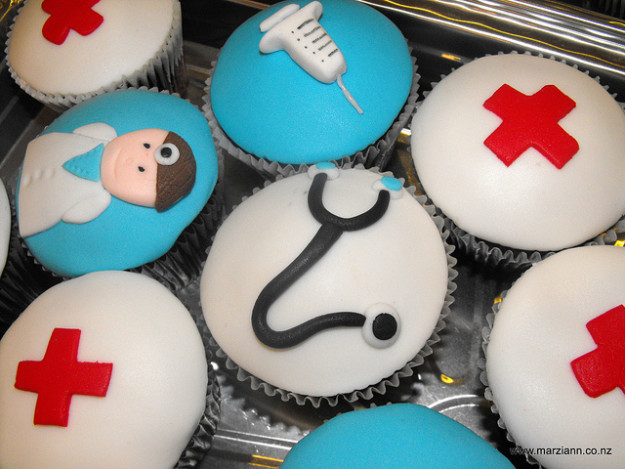 "One thing is clear," Time columnist Joe Klein wrote at the beginning of April. "Obamacare will fail if he [the President] doesn't start paying more attention to the details of implementation." In particular, he was referring to the provision of the Affordable Care Act that will set up insurance exchanges for small businesses, meant to make coverage more affordable. Unlike larger companies, smaller businesses do not have the leverage to demand lower premiums, and as a result, they pay as much as 18 percent more for health coverage.
His analysis was framed in slightly apocalyptic terms, but Klein was right to a certain extent; much attention has been lavished on the individual market exchange, which will extend coverage to millions of uninsured Americans, while the health law's Small Business Health Options Program, or SHOP, has been largely ignored. But not anymore. The problem is that the attention give the small business exchanges was the realization that not all of its components could be set up in time for launch. The Obama administration has decided to delay part of Obamacare's small-business exchange.
Despite taking flak for the initial proposal several months ago, the Department of Health and Human Services issued its final regulation on Friday, and the decision to postpone the implementation of the employee choice component by a year still stands. Small businesses will be able to buy coverage for their employees on the new exchanges, but, rather than have each worker pick a plan, which was Obamacare's original intent, the employer will choose one provider for all workers.
Federal officials noted in the final ruling that the decision was based on concerns that the choice function would not be ready for the exchange's launch at the beginning of October."We have serious concerns that issuers would not be operationally ready to offer [health plans] through the SHOP if we implemented employee choice for 2014," they wrote. Now, many small businesses will have to choose one insurance plan for their employees once Obamacare's mandates kick in next January. However, many is a key term; this regulation only applies to the 33 states where Health and Human Services plays a role in running the exchanges. In the 17 state-run marketplaces and the District of Columbia, governments are able to move ahead with the employee choice model, and Connecticut has announced plans to do so.
SHOP was the main incentive for small businesses to support Obamacare because it would allow them to shop for the best plans on the healthcare superstore-like exchanges. The administration had three years to set up these exchanges, but, even less than five months before they are due to open for enrollment, the federal government is scrambling, evidenced by Friday's announcement. This announcement could be taken by small-business-owners as a sign that the Obama administration does not believe that the market system can efficiently lower prices through competition, which was supposed to be the point of the plan.
Either way, this regulation change will give momentum to the arguments risen by Obamacare's critics who argue that problems with implementation will cause the healthcare reform to fail.
Nevertheless, the Department of Health and Human Services contends that there is still significant benefit for small-business owners to shop on the new health changes. "The SHOP will still provide employers with a streamlined comparison of health plans from multiple health insurance issuers, assistance modeling employee contributions, and real-time premium quotes," the department argues. "Further, plans sold on the SHOP must be certified as QHPs [qualified health plans], meaning that they must meet minimum standards in order for issuers to sell them on the SHOP."
Follow Meghan on Twitter @MFoley_WSCS
Don't Miss: Here's Your Key to Practical Personal Finance.