Obamacare Defunded at Any Cost? Boehner Won't Have It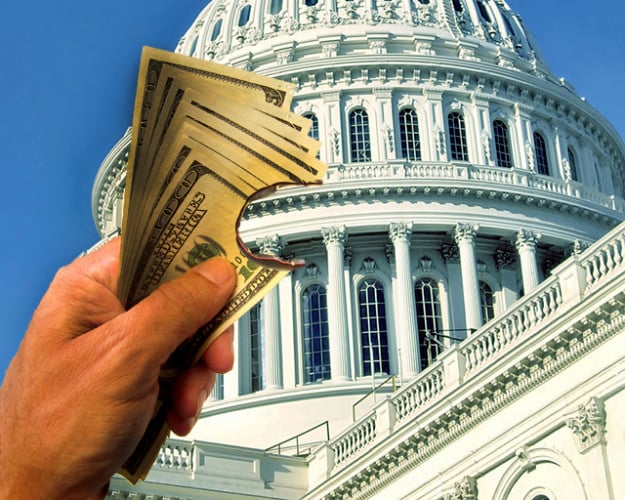 Congress is currently enjoying its annual five-week summer recess, but lawmakers will have no easy return to Washington. When representatives and senators return to Capitol Hill on September 9, just three weeks will remain before federal government funding runs out.
The first task before lawmakers will be to agree upon a 60-to-90-day temporary funding bill, a stopgap measure known as a continuing resolution, that will finance government operations for the first few weeks of the fiscal year, which begins on October 1. Incidentally, October 1 is also the day the insurance exchanges mandated by the Affordable Care Act are scheduled to open. While Congress may be not be in session right now, these two issues — federal funding and Obamacare — are still looming over politicians.
In a telephone conference held Thursday night with members of the Republican caucus, Speaker of the House John Boehner, a Republican from Ohio, maintained that the House of Representatives would continue its efforts to stop the implementation of Obamacare.
For many conservative opponents, the coming budget battles are expected to provide an opportunity to get rid of Obamacare, President Barack Obama's signature health reform law. In a letter sent Wednesday to Boehner and Majority Leader Eric Cantor, a Virginia Republican, 80 House Conservatives urged GOP leaders to trigger a government shutdown rather than fund the implementation of Obamacare.
Senior GOP aides confirmed that Republican leaders in the House of Representatives are also considering using Obamacare as a bargaining chip in the debate to raise the $16.7 trillion federal debt limit, a level experts predict the government will hit in November. "Obamacare is one of many things we can pursue on debt limit," a leadership aide told The Washington Post Thursday, speaking on the condition of anonymity.
One possible concession Republicans will accept is a postponement of the mandate that requires individual Americans to purchase insurance beginning on January 1, 2014 and codification of the delay of penalties for businesses that do not provide insurance to their employes, which was announced by the Obama administration in early July. The aide added that all options were just "in the discussion phase right now."
There is similar sentiment in the Senate among Tea Party conservatives. Texas Senator Ted Cruz, Florida's Marco Rubio, and Mike Lee of Utah want their colleagues to vote against continued funding for most government programs, even if a partial shutdown of the government results — unless funding for the health care reform is removed from the federal budget.
But, just as in the House, the push to defund Obamacare at any cost, even risking a government shutdown, has gained little traction. Instead, Boehner proposed a "short-term" budget bill that would allow the government to avert a shutdown at the end of September and keep the federal spending cuts — known as the sequester — in place.
"When we return [from recess], our intent is to move quickly on a short-term continuing resolution that keeps the government running and maintains current sequester spending levels," Boehner told GOP lawmakers, and to a person on Thursday's call told The Washington Post.
"Our message will remain clear," Boehner added. "Until the president agrees to better cuts and reforms that help grow the economy and put us on path to a balanced budget, his sequester — the sequester he himself proposed, insisted on and signed into law — stays in place."
While he did not directly address the proposal to defund the health care legislation Tea Party-backed representatives have made, the fact that Boehner intends to keep the government open implies that he does not support their high-stakes gamble that would threaten a government shutdown beginning on October 1 if Obamacare was funded.
Follow Meghan on Twitter @MFoley_WSCS
Don't Miss: Are Europe's Newest Real Estate Investors Poised to Profit?