Obamacare Delays Come Fast and Furious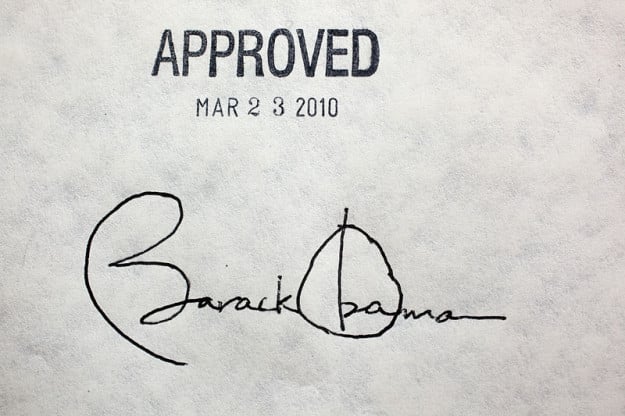 A number of questions about the Affordable Care Act have cropped up as the Department of Health and Human Services on Friday announced a delay of certain requirements of the individual mandate portion of the health care reform bill.
"If the employer mandate isn't ready, is the individual mandate behind schedule as well? Will the White House and industry be able to develop regulations by 2015, or will they languish until the next administration? And will the new insurance exchanges be ready to begin operating Oct. 1 in all 50 states and the District of Columbia?" wrote David Francis, Eric Pianin, and Josh Boak of The Fiscal Times in an opinion about the postponement of the employer mandate portion of the act.
The Government Accountability Office warned of this problem. A report issued in mid-June by the nonpartisan agency said key components of the framework of the approximately thirty exchanges to be set up by the federal government — rather than the individual states — including provisions determining consumers' eligibility for federal subsidies, could miss the October 1 start of open enrollment.
These online exchanges are expected to bring coverage to 7 million people in 2014 and 22 million by 2016, as well as coverage to some small businesses. The success or failure of these superstore-like insurance marketplaces could determine whether Obamacare succeeds.
"Much progress has been made, but much remains to be accomplished by [the Department of Health and Human Services] and states within a relatively short amount of time," the report notes. In fact, the report found that all 17 states building their own exchanges had missed deadlines on 44 percent of the key activities needed to get the online marketplaces functioning.
Before Friday, the Obama Administration planned for the exchanges to verify whether new applicants received employer-sponsored insurance coverage through random checks and would verify each enrollee's income status. However, final regulations outlined in a 606-page Health and Human Services rule showed the department decided to give 16 states and the District of Columbia, which are setting up their own exchanges, until 2015 to start randomly sampling enrollees' employer-insurance status. The rule also requires only random, rather than comprehensive, checks on income eligibility in 2014.
These tweaks to Obamacare regulations reflect new technical and bureaucratic challenges health care reform is presenting to states and federal government, raising new questions about how successfully President Barack Obama's Affordable Care Act will be implemented. The individual exchanges are scheduled to go into effect on January 1, but the administration's latest actions indicate the exchanges need additional time to set up their verification systems.
As originally written, Obamacare mandated that businesses with 50 or more full-time employees provide their workers with coverage or face penalties of as much as $3,000 per employee beginning in 2014. But less than a week ago, that date was pushed back until 2015. That decision has sparked speculation about the possibility of further delays.
With rampant speculation flowing, United States Chief Technology Officer Todd Park took to CNBC's "Squawk Box" to say that the government is "on track" to open the new online insurance exchanges by the October 1 deadline. He added that he has seen the testing of the Web technology essential to the proper function of the exchanges, saying "things are on track to actually make that happen."
Follow Meghan on Twitter @MFoley_WSCS
Don't Miss: Mark Carney Set to Shake Up Bank of England.