Obamacare Doesn't Confuse This Doctor, It Concerns Him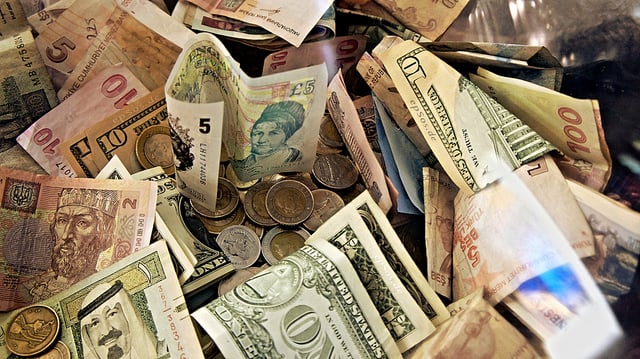 While campaigning in support of the Affordable Care Act in 2009 and 2010, both President Barack Obama and congressional Democrats pledged that the health care reform would  "bend the cost curve," meaning that it would slow the rate of growth in health care costs.
And, in fact, national health care spending did grow at the lowest rate in 50 years between 2009 and 2011. But because most of Obamacare's provisions were not in effect during that time period, most of that slowdown can be attributed to the weak economy. However, in regards to Medicare, where the cost of health care spending has noticeably slowed, there is more evidence that Obamacare has helped.
Government auditors have attributed slowing Medicare spending to pre-payment reviews, conducted by the Department of Health and Human Services's Centers for Medicare and Medicaid Services, with saving taxpayers billions of dollars. But one prominent donor to the nonprofit group promoting the Affordable Care Act and Obama's national agenda has complained that the lengthy review of his billing practices is delaying payments and is threatening to put him out of business.
When cardiologist Asad Qamar gave $50,000 to Organizing for Action, one of the group's biggest single donations from the state of Florida, he hoped it would give him the opportunity to show how medical practices like his Ocala, Florida-based Institute of Cardiovascular Excellence are suffering as a result of the HHS-led reviews, Reuters reported Monday. He said the contractors conducting the reviews were not only slow and unresponsive, but they also do not provide doctors with enough information about the status of the review.
Contractors are looking to find payment irregularities in billing to Medicare, the government's health care program for the elderly, suspending payments until the reviews are finished. Florida has been targeted in particular because of the high number of billing errors that have been made in the past.
"I see a tremendous harassment of the physician community and so one of the things I was trying to do with OFA was telling them when we arrange these seminars, and physicians come and ask, the first question is going to be about excessive paperwork and excessive scrutiny," Qamar told Reuters. He added that every one of his practice's Medicare payments was under review between October and the end of January.
After Qamar made his donation earlier this year, he was invited to a meeting of the group, run by veterans of Obama's election campaigns, where he said he agreed to help promote aspects of Obamacare. But at the same time, he ran his own campaign. Since January, he has sent letters and emails to government leaders including Obama, in which he argued against the lengthy reviews.
Qamar's most recent missive, a 61-page document drafted by the law firm Greenberg Traurig, was sent Thursday to HHS officials and the offices of Obama, Vice President Joe Biden, HHS Secretary Kathleen Sebelius, and several members of Congress who serve on important subcommittees, Reuters reports.
Sources familiar with Qamar's campaign told the publication that Organizing for Action's apparent acceptance of his support may backfire on the group. "Clearly, this is one of the big problems with OFA, and the president being tied to a nonprofit," Bill Allison, editorial director of Sunlight Foundation, which advocates for government transparency, explained to Reuters. "There's the perception that when people give, they're generally interested in getting something out of it, too. And the fact that (Qamar) is under review while making these donations raises all kinds of red flags, that if you give money you might get a different kind of justice than other people."
Qamar said he planned to help OFA with fall campaigning to promote Obamacare by educating both physicians and patients. He told the publication that his efforts were meant counter what he saw as a general problem: "I honestly was not so much thinking of my case because I obviously didn't think I could ask that of OFA, but I did think of getting help for other physicians."
Here's how the main U.S. indexes traded on Tuesday:

Follow Meghan on Twitter @MFoley_WSCS