Obamacare Exchanges Go Live: Here's What Happened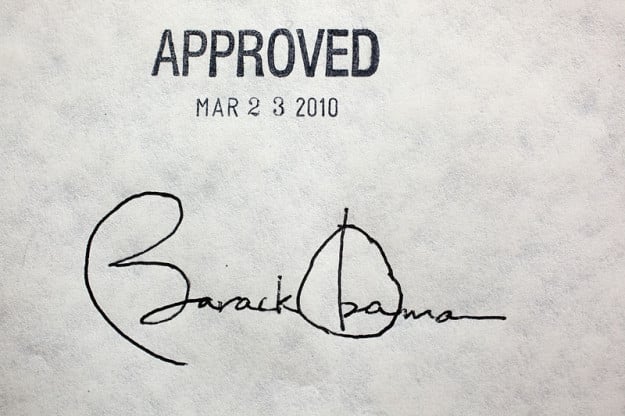 "Is Ted Cruz deluding everyone, or just himself?" asks a caption under a photograph of the Republican senator from Texas included in a Los Angeles Times piece on why Americans love Obamacare. The delusion to which the question refers is the belief held by Republican lawmakers and right-leaning pundits that the American public disapproves of the health care legislation and would prefer that it be repealed. That conclusion is not all that surprising since surveys consistently show that a plurality of respondents view "the Affordable Care Act" or even "Obamacare" unfavorably. But those percentages — for Obamacare and against Obamacare — are only a part of the story.
Kaiser Family Foundation's March 2013 health care tracking — the very same survey that showed only 37 percent of respondents held a favorable view of the law — found that a plurality of those surveyed actually support specific provisions of Obamacare: 88 percent were in favor of tax credits for small businesses to buy insurance; 81 percent were in favor of closing the Medicare prescription coverage gap, 76 percent were in favor of extending coverage to dependents; 71 percent were in favor of expanding Medicaid, 66 percent were in favor of banning exclusions for preexisting conditions, and 57 percent were in favor of the employer mandate. The only provision that regularly polled negatively was the individual mandate, but it should be remembered that requirement that all Americans who can afford it purchase insurance is necessary if excluding those with preexisting conditions is prohibited. To function as intended, the marketplaces need a broad, healthy risk pool to keep staggering rate increases from occurring. The premiums of healthy, cheap-to-insure people cover the big bills for the relatively small number of sick people.
Beyond public opinion, the Affordable Care Act has also survived severe challenges to its legality; except for the provision that mandated each stated expand Medicaid, in a July 2012 decision, the Supreme Court upheld the constitutionality of the law and the exchanges. Also, the health care reform has survived more than 50 votes in Congress to defund or repeal it. Now the biggest test before Obamacare is surviving implementation.
At the most basic level, the insurance exchanges have to work for them to be successful, and to work, exchange enrollees must be able to shop for coverage on the exchanges free from technical glitches (or at least, overwhelming technical glitches that could discourage them from purchasing policiess) and the insurance offered in the marketplaces must be affordable. President Barack Obama has to keep his promise; the administration's rhetoric has hammered home the point that "competition and consumer choice [on the exchanges] are actually making insurance affordable." The exchanges were designed to allow consumers to comparison-shop for health insurance policies in online marketplaces where their collective bargaining power will theoretically foster competition and drive down prices.
"What happens today is we're going to move from this policy debate about Obamacare to a reality outcome debate: What impact does it have on millions and millions of Americans, and do they judge it to be good or bad?" Republican pollster Bill McInturff told NPR. "And I believe attitudes will shift based on that reality of the outcome of Obamacare." The president has said that he believes that once Americans try Obamacare they will like. "That's what's going to happen with the Affordable Care Act," the president has said on more than one occasion. "And once it's working really well, I guarantee you they will not call it Obamacare."
On October 1, numerous exchanges experienced technical difficulties. The state-run exchange in Washington gave users a "Connection Refused" error message for much of Tuesday morning; Oregon's state-run exchange told potential enrollees that "Online enrollment is coming soon!"; technical problems caused a four-hour delay for Maryland's state-run exchange; Colorado's state-run exchange experienced problems calculating subsidies; and, the District of Columbia's exchange had issues calculating subsides as well and problems determining Medicaid eligibility. Exchanges facilitated by the federal government were overloaded with traffic and gave visitors an error message, but by 11:30 a.m., the exchanges went live.
Follow Meghan on Twitter @MFoley_WSCS