Obamacare Exchanges Offer Companies Tempting Possibilities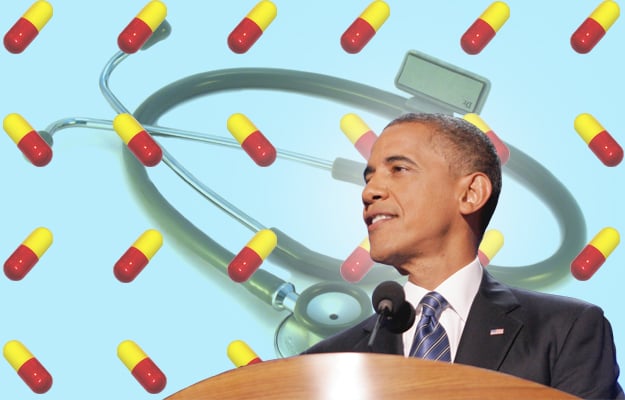 UPS (NYSE:UPS) — one of the largest employers in the United States and the world's biggest parcel deliverer — plans to eliminate health benefits for approximately 15,000 working spouses of white-collar employees, according to a memorandum published by Kaiser Health News on Thursday. The motivation behind this change is "the rising cost of health care in general" and the new expenses brought on by the Affordable Care Act in particular. UPS reasoned that many spouses in the U.S. workforce will have access to employer-sponsored insurance mandated by the health care reform.
This announcement is similar to what opponents of Obamacare have been fearfully awaiting. But the full impact of the benefit cuts can only be speculated upon as the individual exchanges for purchasing private insurance are not scheduled to open until October 1 and, due to the delay implemented by the Obama administration, employer-sponsored health insurance is not mandatory until 2015. Furthermore, UPS will continue to cover spouses who either do not work, or work for employers that do not provide health care benefits, mitigating the severity of this policy change.
In support of this decision, UPS said that 35 percent of U.S. companies intended to make similar changes, but cited no specifics or sources for that statistic. "This change is consistent with the way many large employers are responding to the costs associated with the Health Care Reform legislation," the memo read. Even though that statistic seemed arbitrary, it is not far off the mark.
Employers are concerned about the predicted 5.2 percent increase in 2014 health care costs and therefore, according to Towers Watson's 2013 Health Care Changes Ahead Survey, a majority of companies do anticipate making moderate to significant changes in their health benefit programs. Of 420 firms surveyed recently by the consulting firm Towers Watson, 40 percent responded that they will be changing the insurance plans they offer employees in 2014, so as not to be hit with the Obamacare-mandated excise tax. The so-called Cadillac tax was included in Obamacare at the recommendation of economists who argued that expensive health insurance plans that required the employee to bear little of the cost made people insensitive to the cost of health care. That provision of the health care reform will impose a 40 percent tax on health insurance plans that cost more than $10,200 annually for individuals and $27,500 for families.
Even more revealing about how businesses will react to the health care reform is the fact that close to 60 percent of the companies polled said the individual insurance exchanges were a possible way to control their health-care and administrative costs as their workers will be able to purchase so-called affordable coverage via the online marketplaces. Of course, starting in 2015, that strategy can only be used for employees who work less than 30 hours per week or for spouses, as the Obamacare mandate does not consider husbands and wives to be dependents.
But the operative word here is "possible." Most of these companies, which collectively employ 8.7 million people, do not have firm, near-term plans to implement such a strategy. In fact, more than 82 percent of respondents said the see subsidized health care benefits as an "important part of their employee value proposition" in 2014. Still, 58 percent said they had confidence in the private exchanges as a viable alternative.
From the study's results, it seems retirees will experience a greater change in their health benefits than current workers. The surveyed companies indicated they are increasingly unlikely to offer their employer-sponsored plan for retirees older than age 65 as there will be other options. The number of companies planning to discontinue employer-sponsored health plans is expected to increase from 25 percent in 2014 to 44 percent in 2015.
"The health care landscape is changing rapidly thanks to health reform, continued cost escalation, the emergence of health benefit exchanges, and new provider contracting and care delivery arrangements," Randall Abbott, a senior health care consultant at Towers Watson, said in the press release accompanying the study. "While employers are grappling with how to comply with health care reform right now, they are evaluating new health care designs and delivery approaches for their employee and retiree populations that will ultimately transform the look of employer-provided health plans over the next three to five years. In particular, employers recognize the impact of the excise tax requires strategic planning now to create a glide path to 2018."
Follow Meghan on Twitter @MFoley_WSCS