Obamacare Naysayers Take Heed: This Provision Is a Success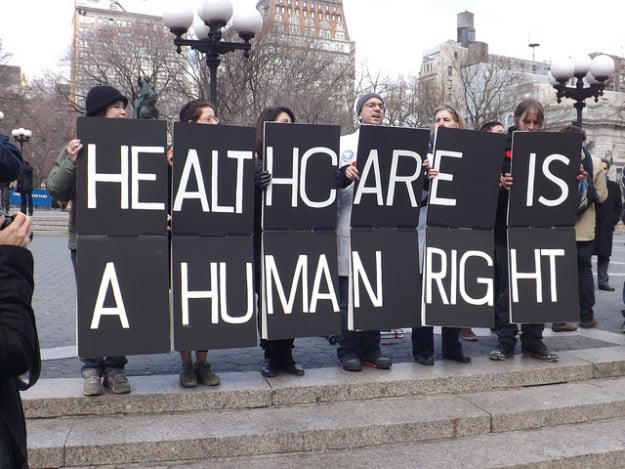 With a show of great commitment, Republican lawmakers have attempted to defund and repeal all or parts of President Barack Obama's healthcare reform for a variety of political and economic reasons. Opponents of Obamacare have focused most of their criticism on the super-store-like insurance exchanges, which are the most important — and therefore most controversial — provision of the legislation, because they are the mechanism by which a large percentage of the 49 million uninsured Americans will get coverage. As the exchanges will open for enrollment in October for customers to purchase coverage that begins in January, states are beginning to release data showing just how Obamacare will look once it is fully implemented.
Arguments against the Affordable Care Act have been formulated out of carefully-worked analyses of budget data, as well as partisan-fueled emotional rants, but until the exchanges actually go into effect, they are just projections of a future that has yet to materialize. One provision of Obamacare, albeit a fairly minor one, has been up and running since September of 2010, providing actual data from which analysts can make realistic assessments of the provision's success thus far.
As Kenneth Thomas — a political science professor and a fellow in the Center for International Studies at the University of Missouri-St. Louis — wrote in a recent opinion piece for US News & World Report, "it is important to remember that the Affordable Care Act is working precisely as designed." While that statement may be perhaps too broad, as not all of the legislation has been enacted, data suggest that the measure that allows young adults ages 19 to 25 to remain on their guardians' insurance policies has been a success.
Researchers at RAND Corporation found that provision of Obamacare shifted at least $147 million in healthcare costs from patients and hospitals to insurance companies in 2011. As evidence of that phenomenon, the results of the study, which was published Wednesday in the New England Journal of Medicine, showed that the percentage of visits to the emergency room by uninsured young adults fell 9 percent in 2011 while the number of emergency visits by young adults covered by private insurers increased 5 percent.
"We're thinking that prior to the Affordable Care Act, that $147 million would be picked up by patients, their families, the hospitals that care for them and perhaps the taxpayers that serve as a backstop to hospitals," Katherine Harris, a senior economist with RAND told US News. "We're seeing that instead, insurance is doing its job and picking up those costs." While the costs that were transferred to private insurance companies represents just a tiny portion of the nearly $2.6 trillion American healthcare industry, the provision gave certain young people the ability to save themselves from financial ruin in the case of unexpected emergencies, Harris added.
Hospitals have also benefited because they are now treating fewer uninsured young adults for emergency ailments. The Centers for Disease Control estimated that the dependent-coverage provision expanded insurance coverage to about 3.1 million Americans between the ages of 19 and 25.
Follow Meghan on Twitter @MFoley_WSCS
Don't Miss: 10 Ways the Internet is Changing the World.