Obamacare: Negative Sentiment Outweighs Optimism on Twitter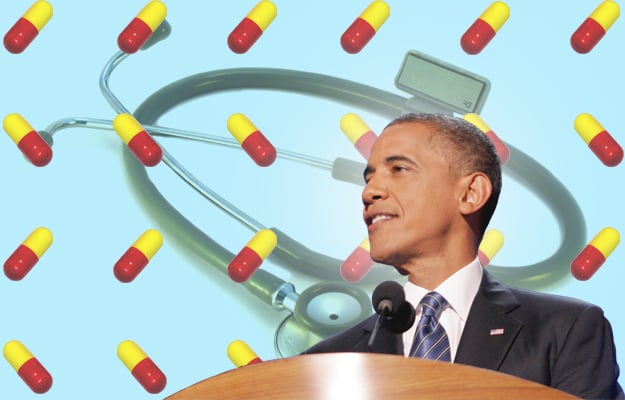 Twitter conversation about President Obama's signature healthcare law continues to build and be dominated by conservative critics as we get further into an August in which Obama's allies have pledged communications support.
As Kantar U.S. Pulse shows, the floor for the daily volume of tweets is gradually rising and 30-day volume is approaching 100,000. Negative sentiment continues to overwhelm positive sentiment among tweets that contain any tone stronger than neutral (the vast majority are neutral). The terms most often mentioned in ACA-related tweets are heavy on critical references such as "defund" and "repeal," as well as hashtags such as #tcot ("top conservatives on Twitter"), #defundobamacare, #dontfundit and #teaparty.
The acrimony may even out as the President's political allies come through with supportive messaging efforts, or broaden out as insurers seeking new customers inject a more consumer-friendly tone into the online discussion. Neither seems to be happening yet. We searched for additional terms that might be used to describe the law more generically and found relatively few additional tweets. Even WebMD calls the law "Obamacare" in promoting an online resource, "5 things you need to know about #Obamacare premiums."
News events, as opposed to insurer outreach campaigns, have been the biggest drivers of conversation. Daily volume peaked-so far-on August 2 at 5,643 tweets as Congress moved to exempt itself from certain provisions of the law. The previous peak of 5,427 occurred on May 16 when the Republican-controlled House of Representatives cast one of many protest votes to repeal the law and a poll showed business owners mostly planning to continue insuring their full-time employees.
On July 3, after the Administration emboldened critics with a holiday eve announcement that they were postponing the start of the employer mandate, tweets hit their third-highest peak of the year: 5,031.
Volume has gradually built this year from a flatline ever since early April. At that time, the Administration delayed a provision of the law that would provide small businesses with multiple options for insuring employees, and buzz began that Democrats are concerned about the impact of the issue on the midterm elections.
Critics' dominance of the Twitter conversation isn't surprising given their overwhelming advantage in TV ad spending about the law. But it spotlights another communications platform where the President's supporters have some catching up to do. That said, the ranks of the most influential Twitter voices on the issue, according to Klout scores, have been dominated by the White House and progressive think tank the Center for American Progress, TechCrunch, and mainstream news media outlets such as Politico and NBC News.
Originally published on the Kantar Media website. Kantar is one of the world's largest insight, information, and consultancy networks. Check out Kantar's Tracking Obamacare Tweets tool.