Obamacare: Not the Government's First Rodeo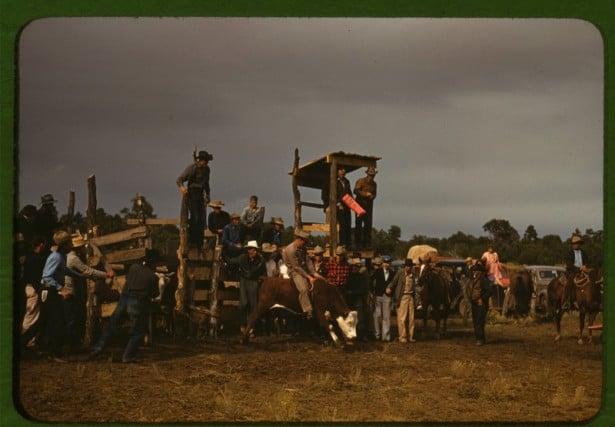 A report issued by the nonpartisan Government Accountability Office last week indicated that the new health insurance exchanges, the key provision of the Affordable Care Act, may not be ready in time. This was not only seen as evidence of how massive a task it is to implement a program to bring coverage to millions of uninsured Americans, but, for many Obamacare detractors, it is also a sign that the healthcare reform is doomed because of its poor design.
However, as the Department Health and Human Services pushes forward with the task at hand, some experts remain unconcerned by the delay or the difficulties posed by the sheer size of the endeavor. As Sabrina Corlette, Research Professor and Project Director at Georgetown University Center on Health Insurance Reforms, told the Washington Post, it is "not the federal government's first time at the rodeo."
Eight years ago, when the federal government rolled out Medicare Part D — a prescription drug benefit that was administered exclusively through private health insurance plans — the public was less than thrilled. In the spring of 2005, when government workers began increasing their efforts to enroll eligible Americans, polls showed that Medicare Part D was even less popular than the Affordable Care Act. Just 21 percent of the public had a favorable opinion of the program in April 2005 compared to the 35 percent of the public that expressed a favorable opinion of Obamacare in April 2013.
And there are other telling comparisons between Obamacare and Part D. "A few months ago, when we were out at forums and talking to reporters and policy experts, we kept hearing over and over again comparisons to Part D," Corlette said. "The concerns about whether the federal government would be ready, whether plans would participate and will people know about it."
Even more surprising, fewer Americans felt they understood how Medicare Part D worked. Back in November of 2005, not many people had any idea about whether costs would be affordable enough to entice seniors to enroll in the program. Before the program's launch, the Congressional Budget Office had predicted that average premiums would come in at about $15 per month. But since the market for drug plans was new, there was uncertainty about the accuracy of that estimate.
In October 2006, just before the start of enrollment, only one in five seniors expected to enroll in Part D.
The results were better than the estimate — 53 percent of Medicare beneficiaries enrolled and the average drug plan cost just $29 per month.
Still, the program did not exactly roll out smoothly. In fact, it faced some pretty concerning problems. Many seniors eligible for low-income aid never received it because federal agencies failed to share information on a timely basis. Also, when seniors called the assistance telephone number, a review found the agency "responded to calls accurately and completely only about two-thirds of the time." Some problems were fixed — Medicare made an effort to improve the call centers. But, according to Corlette's research, many seniors still miss out on the low-income subsidy.
Like Medicare Part D, Obamacare faces much controversy and much uncertainty. However, Corlette has seen several signs that  Obamacare will not be beset by unmanageable problems. Premium bids on the health exchanges have come in slightly lower than the Congressional Budget Office projections, although some other experts would argue that point, and the Obama administration has taken a different approach to educating the public about the program. Instead of conducting a year-long campaign, the administration has planned to conduct its outreach push in late summer and early fall so as to avoid a lag period.
That the Affordable Care Act is significantly more complex, requiring more government systems to work together smoothly, is a fact that should not go unnoticed. But Corlette still believes the Medicare Part D was an important building block. "The IT issues for Part D were less complex but not insignificant," Corlette told the Post. "Particularly around the low-income subsidy and the information exchange that had to happen between Social Security and the state Medicaid programs. That was not uncomplicated and there were a lot of questions about whether that would be ready."
Follow Meghan on Twitter @MFoley_WSCS