Obamacare Supporters Applaud New York's Falling Premiums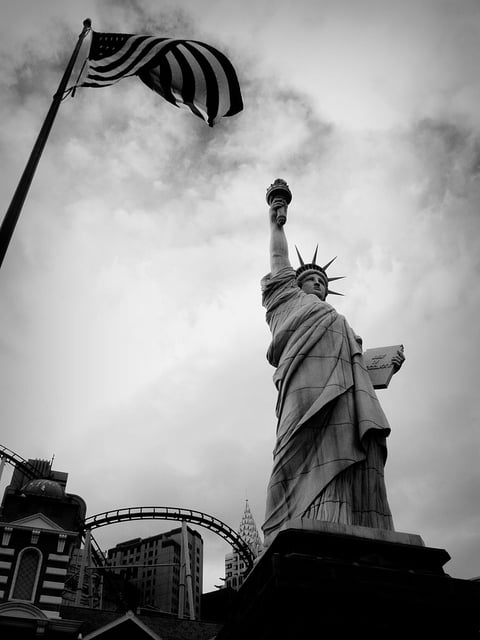 In his speech from the East Room of the White House on Thursday as part of his administration's long campaign to garner support for the health care reform, President Barack Obama cited figures released by New York State's Governor Andrew Cuomo. "Just yesterday, state officials in New York announced that average premiums for consumers who buy insurance in their new marketplace will be at least 50 percent lower next year than they are today," he said. An advertisement, sponsored by Americans United for Change, a liberal advocacy group, cited the very same numbers.
Beginning in October, individuals in New York City, who were paying $1,000 a month for insurance, will be able to spend as little as $308 per month, if they purchase coverage via the exchanges, according to state insurance regulators.
Similar to when the state of California unveiled prices that consumers will pay for health insurance on its state-run exchange, the Obama administration, and other supporters, are crediting the drop in rates to the online marketplaces — or insurance exchanges — that the Affordable Care Act created. One aspect of the Affordable Care Act that has been most hotly debated since President Obama signed the reform into law in March 2010 is cost: whether the new insurance mandates will raise or lower the cost of healthcare and if so, by how much.
Now, supporters of Obamacare can add New York to their list of states that have successfully implemented Obamacare, which clashes with the spin that Republicans have recently been putting on the Affordable Care Act's individual mandate. Republican lawmakers in the House of Representatives have argued that it should be delayed for a year because of the burden it will put on the American people.
On Wednesday, Cuomo announced that the Department of Financial Services approved insurance plans from 17 private companies to offer coverage through New York's Health Benefits Exchange. Last year, the governor issued an executive order that established the New York Health Benefit Exchange, which is "expected to help more than one million uninsured New Yorkers access quality, affordable health care coverage," the press release stated.
"New York's health benefits exchange will offer the type of real competition that helps drive down health insurance costs for consumers and businesses," said Cuomo, explaining the premium rates. "The opportunity to choose among affordable, quality health insurance options will mean improved health outcomes, stronger economic security, and better peace of mind for New York families."
For Elisabeth Benjamin, vice president for health initiatives with the Community Service Society of New York, the "extraordinary decline in New York's insurance rates for individual consumers demonstrates the profound promise of the Affordable Care Act," as she told The New York Times. Currently, approximately 2.6 million people are uninsured in New York State, and according to state officials, about 615,000 people will buy insurance coverage in the first few years after the individual mandate is implemented, with approximately three-quarters eligible for federal subsidies. However, as the publication noted, only 17,000 New Yorkers purchase individual insurance on their own now because the cost is so high.
New York can be used as a model for much of what can go wrong with insurance markets, the Times added; the state currently requires insurers to cover everyone, regardless of preexisting conditions, but it does not require universal coverage and does not offer subsidies. Because not everyone is required to purchase insurance, the state has no way to persuade the cheap-to-insure to buy coverage — and subsidize the older and sicker participants — so the state has some of the highest premiums in the nation. "If there was any state that the A.C.A. could bring rates down, it was New York," Timothy Jost, a law professor at Washington and Lee University, told the publication.
Here's how the main U.S. indexes traded on Friday: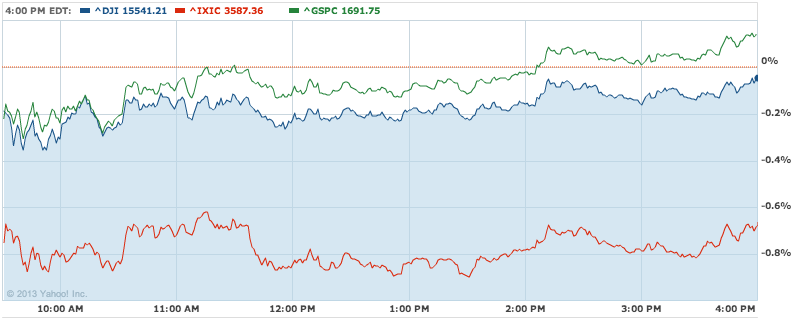 Follow Meghan on Twitter @MFoley_WSCS