Obamacare Update: Taking a Scalpel to the Latest Data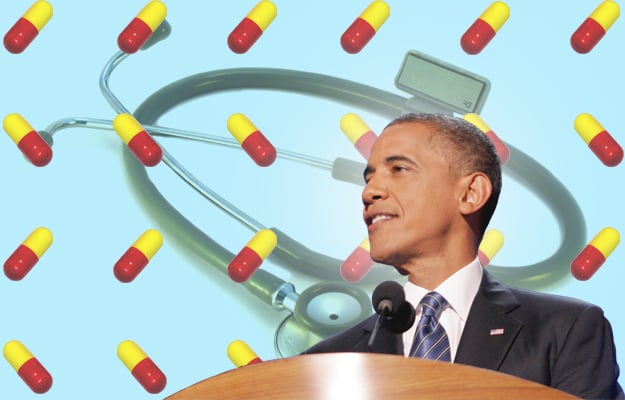 The Affordable Care Act, also known as ACA or Obamacare, has taken quite a bit of heat recently. First, the technical glitches associated with the website captivated the media's attention. Then, it was health care providers kicking people off plans, flying in the face of what President Obama repeatedly said about being able to keep your current plan if you like it.
Both, of course, are unfortunate blunders that may have been avoidable. But as the conversation is shifting away from websites and presidential missteps, the focus is settling on cost. The ACA mandates Americans have health insurance, provided by employers, or obtained on the exchange.
Health related costs have been rising in America in recent years. The Centers for Medicare and Medicaid Services estimate that in 2011, health care spending was $2.7 trillion. Under ACA, there are two ways to help lower the cost paid for insurance, subsidies, and participation by young and healthy individuals.
The subsidy takes the form of a tax credit. Intended for low to moderate income earners, who are not part an employer plan, the subsidy assists in their purchase of health coverage. A state-by-state analysis by the Kaiser Family Foundation pegs the number of premium tax credit eligible Americans to be around 17 million in 2014. This includes those who are currently uninsured or who purchase their own coverage. To try and arrive at this number, the foundation used data from the Current Population Survey, and Annual Social and Economic Supplement for the years of 2012 and 2013.
Overall, Kaiser finds it possible that 29 million Americans may look to the exchanges for a healthcare plan. Congressional Budget Office data in the report expands the tax credit eligible in 2018 from 17 million to 20 million people.
The Washington Post's Plum Line, a self-described liberal perspective on politics, covered the Foundation's findings. Greg Sargent, Plum Line's writer spoke with Kaiser Family Foundation's Senior Vice President, Larry Levitt. "Much of the discussion is now driven by anecdote," Levitt said, "There has been a lot of focus on sticker prices. But the fact is that most of the people buying in this market will be eligible for subsidies, and won't be paying those sticker prices. We've lost sight of the people who will benefit from the law. As the website starts to work better, we'll likely see more anecdotes on the other side."
Seventeen million Americans eligible to receive help paying for health insurance is nothing to scoff at, but it also does not capture the majority of Americans who are currently uninsured. A U.S. Department of Commerce, Census Bureau report issued in September calculates the number of uninsured Americans in 2012 to be approximately 48 million.
Assuming that the 17 million eligible in the Kaiser Family Foundation report are all uninsured, a liberty the report does not take, that would still leave 31 million uninsured Americans ineligible for premiums to assist with healthcare costs. The Kaiser Family Foundation in its report said that, "A key focus of the ACA is to reduce the number of uninsured by expanding the number of people who buy nongroup coverage." If the amount of subsidies available are insufficient, especially in the beginning, the ACA will run afoul of critics saying the costs are too high. If that happens, it will be a continuation of worries that have already begun.
The Wall Street Journal spoke with a variety of people in the insurance industry and found those enrolling in the program have tended to be, on average, older than expected, said Heather Thiltgen of Medical Mutual of Ohio was interviewed by the paper. "We need a broad range of people to make this work, and we're not seeing that right now," Thiltgen said, "We're seeing the population skewing older."
An older class of enrollees drives up premiums because they tend to have more medical concerns, and costlier coverage. The Kaiser Family Foundation report explains that it "is expected that people who have a pre-existing condition and have been excluded from the individual insurance market previously will likely be among the early entrants."
Previously, White House officials have said they are not concerned with low enrollment of younger individuals because since they are healthier. They will not feel the need to sign up for insurance until the last minute.
In response to people being removed from their plans, Jay Carney, the White House Press Secretary said that, "What the president said and what everybody said all along is that there are going to be changes brought about by the Affordable Care Act to create minimum standards of coverage, minimum services that every insurance plan has to provide."
Don't Miss: Romney: Obamacare Dishonesty Hurt President's Credibility.