Obamacare's Cadillac Tax Won't be as Big as Thought
Corporate America's response to the 40%, "Cadillac Tax" on employee benefits exceeding $10,200 for individuals and $27,500 for families is driving up the cost of healthcare for both workers and taxpayers. The Congressional Budget Office released a report this week that cuts its estimate of revenue from the tax 42 percent over the next decade, from $137 billion to about $80 billion. The reason is that businesses are doing everything in their power to avoid the tax. In fact, few companies may end up paying the tax at all, further increasing the cost of the 2010 Affordable Care Act.
"I don't think there's any employer that's going to pay the tax," said Steve Wojcik, a vice president at the National Business Group on Health, a a Washington-based trade group that represents Wal-Mart Stores Inc. (NYSE:WMT) and other large employers. "I would be surprised if they [the IRS] even collect," he said. Jonathan Gruber, an economist at MIT, told Bloomberg that "They [businesses] basically reached a breaking point in terms of costs and are taking action." The tax does not take effect until 2018, giving employers plenty of time to figure out a plan of action to avoid paying it.
The group Americans for Tax Reform said union members are expected to be among those hit the hardest by the effects of the tax, via the Washington Examiner. "Middle class union members tend to be covered by such plans in states like Ohio, Pennsylvania, Wisconsin, and Michigan," the ATR said. Health insurance premiums are also expected to increase — some by as much as 400 percent.
The good news in all of this? Lower healthcare spending than in years past. However, much of this could be due to the effects of the recession. Annual healthcare spending only increased around 3 percent between 2009 and 2011, less than half the rate before the recession. However, the full effects of the Affordable Care Act will not be felt until key portions of the law go into effect.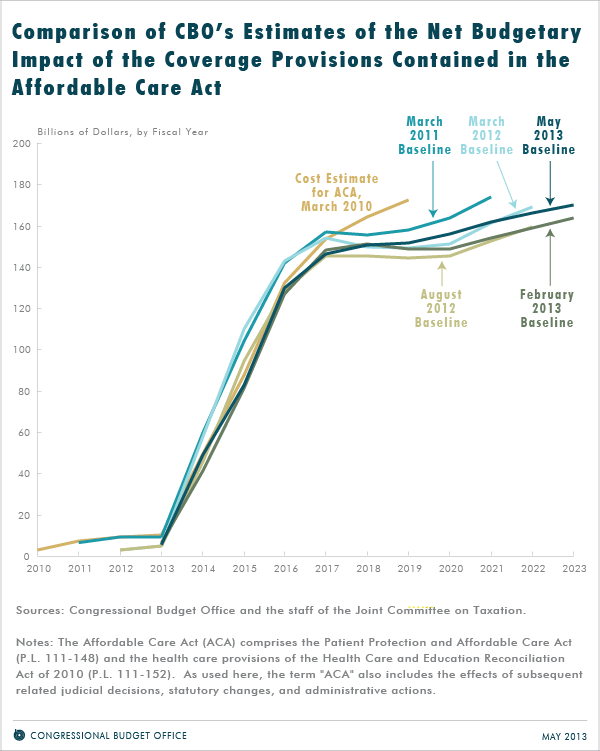 Don't Miss: Is Johnson & Johnson Still a Good Defensive Play?