Obama's Long-Term Housing Plan Includes Education and Immigration Reform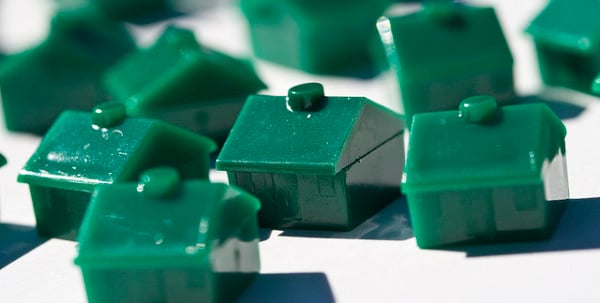 The real estate market is under the microscope now more than ever. The notion of home ownership was shattered for millions of Americans during the financial crisis, when an estimated $19.2 trillion in household wealth evaporated. Approximately 2.6 million homes were foreclosed on between 2009 and 2012 and the prospects of home ownership — still one of the top priorities for many Americans — became clouded with pessimism.

But studies conducted by Realtor University and the National Association of Realtors have found that the housing bubble and recession have actually made millennials — also known as Gen Y, those born between 1980 and 2000 — more likely to want to buy a house. About two in five indicated that the housing bubble and the lessons learned from it have made them more likely or much more likely to purchase a home.
The problem is that the capacity for this generation to save up a downpayment and take out a mortgage has been undermined by record levels of student debt.
"Student loan debt is a concern for many consumers in today's market, especially first-time buyers," Gary Thomas, president of the National Association of Realtors, said alongside the release of the 2013 National Housing Pulse Survey. "Buyers with student loan debt may find it difficult to access mortgage credit, as well as save for a down payment."
Young Invincibles, an advocacy group for Gen Y, published a report suggesting that the average person with student debt would be ineligible for a mortgage because their debt-to-income ratio would be too high.

"In fact," the report says, "student debtors making the median salary for college graduates will struggle to qualify for the median mortgage for first-time buyers. Given that about one-third of homebuyers are single, and about 38 percent of first-time homebuyers are single, this limitation has the enormous potential of cutting off options for the growing number of single homebuyers."
At a question-and-answer session moderated by Zillow (NASDAQ:Z) CEO Spencer Rascoff, President Barack Obama was asked about the problems facing those with student debt who want to be homeowners.
For some context, the question was framed with the fact that one in three millennials still live with their parents, largely because they are unable to find affordable housing. A Pew Research analysis of data from the U.S. Census Bureau showed that a record 21.6 million people between the ages of 18 and 31 were living at home in 2012.
"I'm a recent college graduate with a full-time job, but I still live at home with my parents," commented Jacob Rahn, who posed the question to the president. "I'm living with massive student loan debt. Will I ever be able to move into a house of my own?"
"Jason asks a question that a lot of young people are asking right now," Obama responded.
"A lot of young people, what for their parents would have been a downpayment on a home is going to service their student loan debt…Some of the initiatives that I'm putting forward to drive down the cost of college and the debt burden that young people have when they get out of school can make a huge difference in the housing market over the long term. The $30,000 or $25,000 on average that young people from state universities are coming out with in terms of debt, that's a down payment on a house."
The impact of student debt on the housing market wasn't the only thing on the president's mind. He followed up his comments on student debt burden by addressing another even more controversial issue that isn't at the heart of the housing market debate, but will still have a significant impact on its long-term health:
"There's another issue that doesn't seem like it's related to the housing market but actually it is related, and that's immigration. We know that if we get immigration reform done, suddenly we've got all kinds of families coming out of the shadows, paying taxes, paying penalties — but they're also going to be really likely to buy homes, oftentimes in some of the neighborhoods where we've had the most foreclosures, the most trouble. They add value to the community and increase property values. Over the long term, it's one of the reasons why immigration reform is estimated to add over $1 trillion to the economy, it's partly because they'd be buying houses."
Don't Miss: More Taper Questions? Here's the Only Thing Fed Policymakers Can Tell Us.