October Job Creation Will Be Low, But Does That Matter?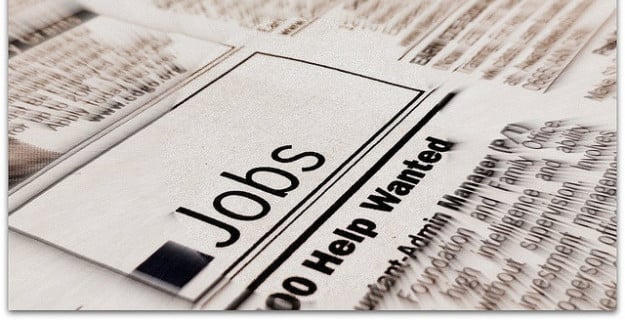 "It's going to be difficult to interpret what happened in the labor market in October. I wouldn't put too much weight on the employment report one way or another," PNC Financial analyst Gus Faucher told Reuters this week. According to a survey of economists conducted by the publication, non-farm payrolls are expected to have added only 125,000 jobs last month — a marked drop from September's 148,000 net additions.
While it is considered less authoritative than the Department of Labor's monthly Employment Situation Report, national payroll processor ADP's October employment report, released at the end of last month, was a dismal precursor to the government's figures, which will be made public on Friday. Last month's job creation was shockingly low. Economists had expected ADP to report that employers added 150,000 jobs to their payrolls in October, but data showed that payrolls expanded by just 130,000.
According to Moody's Analytics chief economist Mark Zandi, whose firm helps compile payroll processor ADP's National Employment Report, the party responsible for the month's lower growth is clear. "The government shutdown and debt limit brinksmanship hurt the already softening job market in October," he said in the report. The hurt he spoke of is more than a minor bruise. Since average monthly growth has fallen below 150,000, "any further weakening would signal rising unemployment," Zandi added. The results of Reuters poll indicated a similar reality, but economists the labor market to bounce back from the 16-day government shutdown in coming months. Of course, even if the market does bounce back, the labor market will only be continuing on its slow road to recovery.
Self-reported data shows a similar story. Research firm Gallup conducts a monthly survey to determine how the American public views labor market conditions. Gallup's Job Creation Index is derived by subtracting the percentage of workers who say their place of employment is letting workers go and reducing the size of its workforce from the percentage who say their employer is hiring and expanding the size of its workforce. In general, the index represents employee perceptions of "net hiring" at their workplaces.
In October, Gallup's data reflected the impact of the government shutdown. The Job Creation Index dropped from plus 21 to plus 19 — representing the first time since April that the gauge registered below plus 22. "Net hiring fell slightly in October, entirely due to less hiring at all levels of government, while private-sector hiring held steady," noted Gallup's Lydia Saad. Looking at the numbers from long term perspective creates a picture of slow growth.
Throughout the past several months, the index has remained at a level similar to its 2012 average and much higher than the depressed levels experienced from the second half of 2008 through the end of 2011. That course suggested to Saad that, despite the hit federal employment took last month, "the hiring picture remains stronger than it has been in recent years, with only federal workers reporting more layoffs than hiring, on balance."
"Stronger than it has been in recent years" is not a very high bar to surpass, considering that the labor market was depressed through 2011. Even in December 2012, after the unemployment rate had fallen nearly a full percentage point in the previous 12 months, Nigel Gault, chief United States economist for IHS Global Insight, told the New York Times that U.S. was "not at the point in which the jobs market is strong enough to pull discouraged workers back into the labor market."
In November 2012, U.S. payrolls expanded 146,000 jobs — a figure inline with the average 151,000 jobs created per month that year. The unemployment rate dropped last year, as it has for much of this year, primarily because of a shrinking labor force, rather than the addition of jobs. At that time, Barclays chief U.S. economist Dean Maki told the publication that at the current rate of job growth, the unemployment rate would gradually decline to 7.1 percent by December 2013.
As of September, the unemployment rate stood at 7.2 percent and government statistics showed that private and government employers added an average of only 143,000 jobs per month from July through September, a decrease from the 182,000 jobs per month added from April through June and the 207,000 jobs in the first three months of the year.
So, Maki's prediction was fairly accurate. The problems is that at an average of 143,000 job additions per month, Brooking's Hamilton Project calculates that it will take eight years and ten months to fill the so-called jobs gap left by the recession.
While Faucher cautioned against giving October's numbers too much weight, the fact remains that job growth was tepid before the government shutdown induced anomaly hurt October's numbers. With 148,000 payroll additions made in September, the United States economy added slightly fewer jobs than expected. As Bank of the West chief economist Scott Anderson told the Washington Post after the September Employment Situation Report, "I'm afraid that this lackluster job growth could hang on until early next year."
Here's how the major U.S. equity indexes traded on Wednesday:

Follow Meghan on Twitter @MFoley_WSCS
Don't Miss: Did this Real Estate Gauge Just Take Another Step Backwards?