OECD: EU Looking Up, But Developing Countries Fall Behind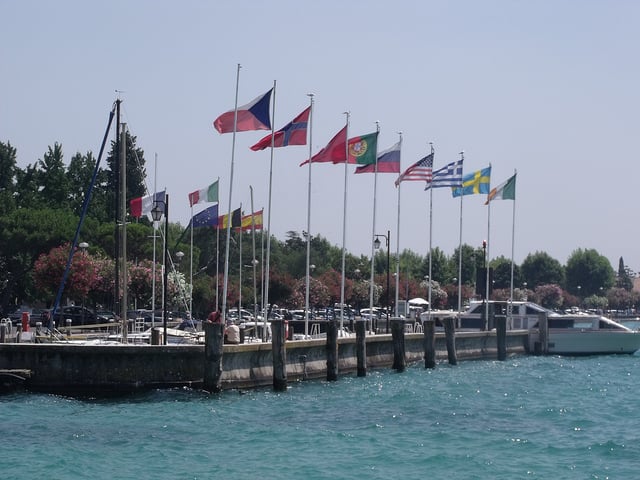 A report released by the Organization for Economic Cooperation and Development indicates that forecasts for economic growth are looking up for many developed countries, Reuters reports.
The numbers remain strong for Japan and Britain, both on track for 2013 growth rates of around 1.5 percent, while the United States decreased slightly to a projection of 1.5 percent as well. The forecast jumped from previous estimates for France and Germany, now predicted to come in with growth rates of 0.3 and 0.7 percent, respectively. While this is good news for the Eurozone as two of its leading economies are slated to turn around, many of the debt-laden southern countries, including Italy, are still forecasted to contract in 2013.
The report did not have as good news for developing countries, many of which are expected to be the victim of tapering quantitative easing policies expected from the Fed as the year wears on. Several of those countries, including India and Brazil, have seen large amounts of currency move out of the country since this May, the report details. In addition, it highlights industrial production, the growth of which has dropped to zero percent in developing countries for the first time in several years.
The one bright spot for the developing world was China, which is on track to post a growth rate of 7.4 percent in 2013 as estimates for the final quarter of this year come in at around 8 percent. The report cites structural transformations that will make China less dependent on foreign investment as well as the continuing presence of a strong credit market in the country as signs of its strength.
Jorgen Elmeskov, the chief economist for the OECD, said that, "The gradual pick-up in momentum in the advanced economies is encouraging but a sustainable recovery is not yet firmly established" during his presentation of the report in Paris. He echoed doubts about the uncertainty in U.S. fiscal policy, adding that it was compounded by the high levels of debt in emerging areas of the world.
Elmeskov also discussed the need to "avoid a ratcheting-up of structural unemployment." The OECD's report reflects that, while unemployment in the U.S. has crawled to below 8 percent, it remains as high as 12 percent throughout much of the Eurozone.
This is especially crippling for countries such as Spain and Greece, where many fear that an entire generation of the youth will miss out on the opportunities of acquiring work experience and education, limiting their capacity for excellence even if a full recovery were to occur.
The report cites levels of youth inactivity — or the percentage of people between the ages of 15 and 24 who are not either employed or in some sort of educational program — as being around 14 percent in both the Eurozone and in the U.S.
Don't Miss: Manufacturing Extends Recovery with Increased Demand.