OECD: the Employment Crisis Is Far from Over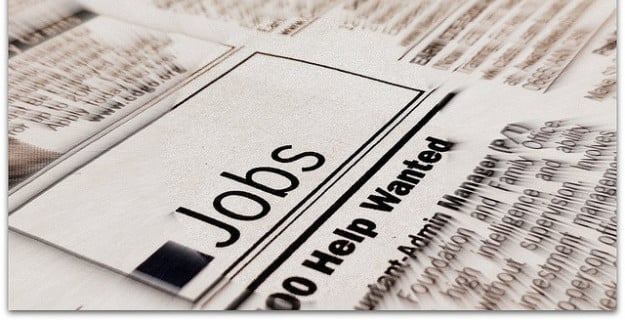 "The social scars of the crisis are far from being healed," commented OECD Secretary-General Angel Gurría at the launch of the 2013 Employment Outlook report in Paris on Tuesday. "Many of our countries continue to struggle with high and persistent unemployment, particularly among youth."
The unemployment rate across all 34 OECD nations averages 8 percent, which is misleading given how wide the range is. In Germany, unemployment is just 5.3 percent, and is expected to fall below 5 percent by the end of 2014. However, in places like Spain and Greece, unemployment is expected to increase over the next year, and approach 28 percent.
Falling somewhere in the middle are countries like France, where unemployment is expected to increase from 10.9 to 11.6 percent over the next year and a half, and the United States, where unemployment is expected to fall from 7.6 to 6.7 percent over the same period.
Headline unemployment across the European Union is still at record highs, and is expected to increase in some cases. Of all OECD members, the EU has struggled the most. The headline unemployment rate of the EU and the U.S. actually overlapped in 2009, at about 10 percent, but where the U.S. made progress, conditions in the EU got worse.
Unemployment in Japan peaked during that time at just over 5 percent, but that figure has also steadily come down, and is currently sitting at about 4 percent.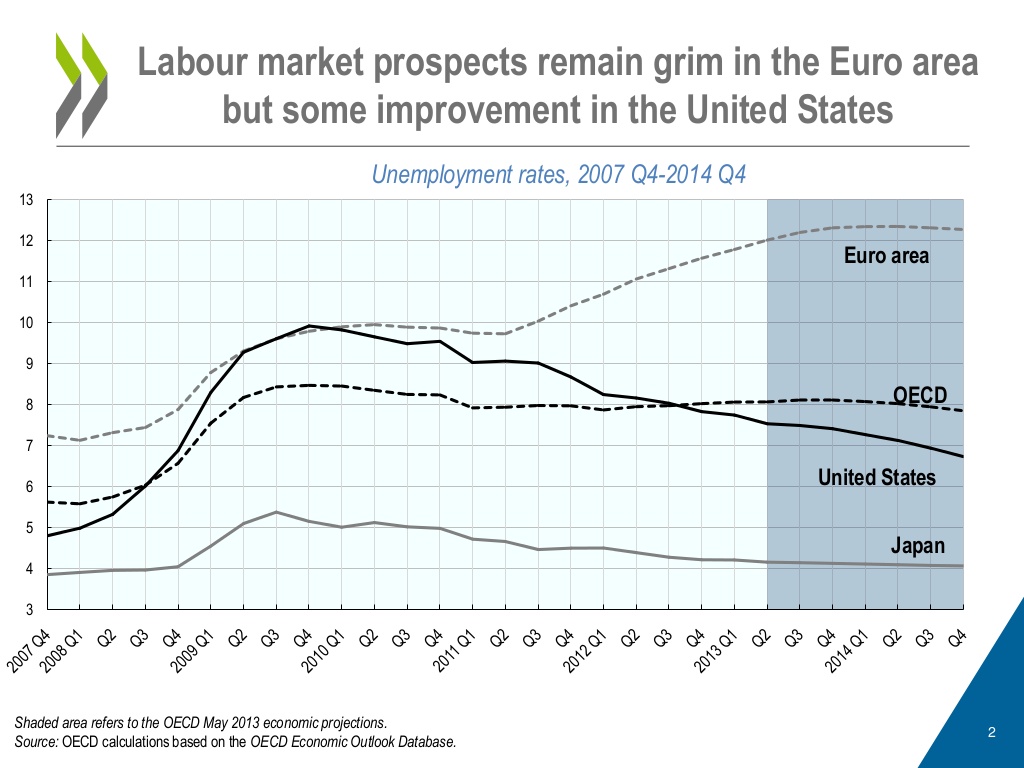 As pessimistic as the headline figures are, digging into the data reveals even more troubling trends. The OECD report highlights the fact that youth unemployment in most countries remains high. Speaking in Paris, Gurría said that "unemployment among the young has risen to around 40% in Italy, Portugal, and the Slovak Republic, 55% in Spain, and exceeds 60% in Greece. Let us pause for a moment on this number, 60%!"
"Of particular concern in all countries are those youth who are neither in employment, nor in education or training (the so-called "NEETs"). They risk being permanently scarred, as they face long-term difficulties in finding secure and well-paid jobs. In the last quarter of 2012, this group accounted for 15.2% of all youths aged 15 to 24 in the OECD area," he continued.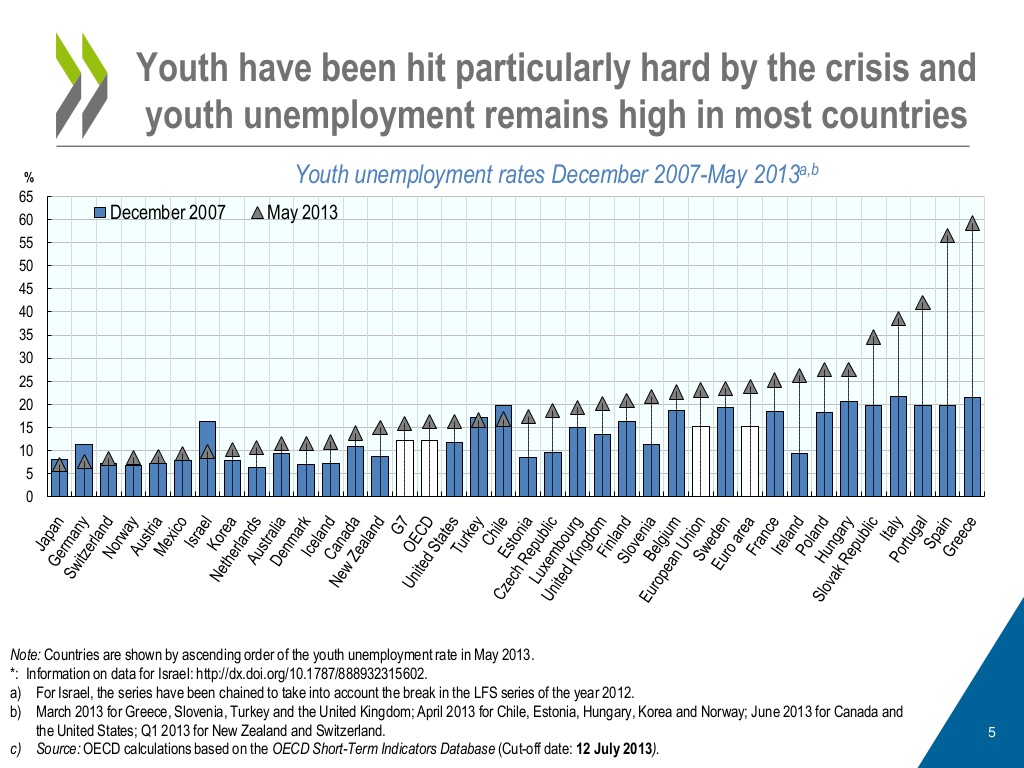 Here is a tool provided by the OECD to explore the employment outlook among member nations.