Ohio: Proof that Obamacare 'Rate Shock' Is Real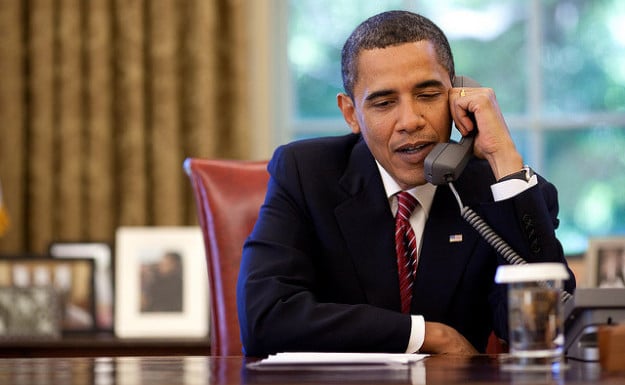 The so-called rate shock from Obamacare has hit Ohio. The state's Department of Insurance announced last Thursday that, based on rates submitted by insurers to date, it estimates the average individual-market health insurance premium in 2014 will cost approximately $420, "representing an increase of 88 percent" compared to 2013."We have warned of these increases," said Lt. Gov. Mary Taylor in the accompanying press release. "Consumers will have fewer choices and pay much higher premiums for their health insurance starting in 2014."
NEW! Discover a new stock idea each week for less than the cost of 1 trade. CLICK HERE for your Weekly Stock Cheat Sheets NOW!
Projected costs from the companies for providing coverage for the Affordable Care Act's required essential health benefits ranged from $282.51 to $577.40 for individual health insurance plans, said the state.
But for many experts who understand the economics of health insurance, the premium increases are not shocking at all. In August of 2011, the actuarial firm Milliman predicted that the Affordable Care Act — whose provisions mandate all Americans purchase health coverage — would increase individual-market premiums in Ohio by 55 to 85 percent. There are two main drivers for this increase: risk pool composition changes will require the young to subsidize the old and the healthy to subsidize the sick; and Obamacare's expansion of insurance benefits, particularly its required reductions in deductibles and co-pays.
When California released its pricing structure for the individual health insurance exchanges, the reported insurance premiums were lower than previously estimated, indicating that premiums under Obamacare may be more affordable than previously expected. Following that announcement, New York Times opinion columnist Paul Krugman shared this analysis of the rate shock: important new evidence — especially from California, the law's most important test case — suggests that the real Obamacare shock will be one of unexpected success."
Yet, Ohio's insurance premiums indicated a different reality. President Barack Obama promised that premiums would decrease for those who already have insurance, and they will for those who qualify for federal subsidies. But those Ohio households that do not benefit from the subsidies will have to pay more in taxes to pay for those subsidies and spend more on higher premiums.
The difference between the California and Ohio experiences begs for further inspection.
NEW! Discover a new stock idea each week for less than the cost of 1 trade. CLICK HERE for your Weekly Stock Cheat Sheets NOW!
The press release issued by Covered California, the state's health insurance exchange for small businesses and individuals, said that costs will be reduced "for millions of Californians who purchase health insurance on the individual market in 2014, despite projected premium increases." However, as noted later in the release, that statement is only true for individuals or households whose incomes are less than 400 percent of the federal poverty level. Comparatively, the average 25 and 40-year-old will pay double what they currently pay, according to rates posted on eHealthInsurance.com.
Consumer advocates approved California's exchange. "It's a revolutionary improvement to move from a broken market where people are charged by how sick they are, to a competitive market where people pay what they can afford, based on a percentage of their income, on a sliding scale," Anthony Wright, executive director of advocacy group Health Access, told Reuters. "Most consumers buying coverage in the individual market will get financial help and see their premiums go down," he added.
Still, several media pundits have labeled the premium cost hike for young, healthy, men — theoretically the least risky individuals to insure — who do not qualify for subsidies as the "War on Bros." Ezra Klein of the Washington Post has offered the progressive view of the situation. He wrote June 1, "To judge [rate shock] from a baseline…that asks only what the wealthy and healthy will pay and ignores the benefits to the poor, the sick, the old, and women—well, that is a bit shocking."
NEW! Discover a new stock idea each week for less than the cost of 1 trade. CLICK HERE for your Weekly Stock Cheat Sheets NOW!
But, the important issue at stake is not one of equality but one of economics; Obamacare's system works only if healthy, cheap-to-insure people participate in the exchanges. "You don't have to care much about bros and their problems," Ross Douthat wrote in The New York Times, "to care about what they're being asked to pay for health insurance. That will be a better clue than most to healthcare reform's ultimate fate."
Follow Meghan on Twitter @MFoley_WSCS
Don't Miss: Retail Sales Are Struggling and the Labor Market Is No Help.