Oil: High Inventories and Weak Demand Don't Make a Bull Market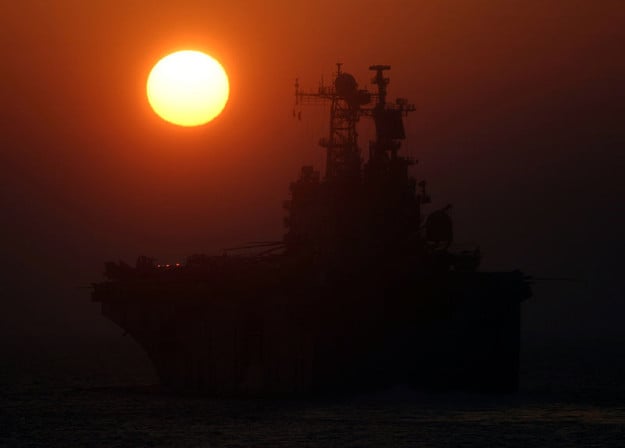 "High inventories and weak demand do not make a bull market," Strategic Energy & Economic Research president Michael Lynch told Bloomberg earlier this week. His words can be seen as the current guiding sentiment of the crude oil market; ahead of the Energy Information Administration's weekly Petroleum status report, West Texas Intermediate crude dropped Tuesday for the first time in four days based on expectations that government data would show U.S stockpiles rose last week from an 82-year high.
A Bloomberg survey predicted that supplies would increase 2 percent and the report would show higher production and weaker demand. But even more solid data indicated a similar reality; the U.S. Energy Department cut its 2013 forecast for both WTI and Brent crude in the EIA's Short Term Energy Outlook, which was released on Tuesday. Following this report, futures slid 54 cents, or 0.6 percent, to settle at $95.62 a barrel on the New York Mercantile Exchange.
Predictions were set for a stockpile gain of 2 million barrels, but the EIA reported a much slighter increase. Still, the 200,000-barrel increase in U.S. commercial crude inventories, which brought total stockpiles to 395.5 million barrels, prompted oil futures to sag. Crude prices fell to $95.88 per barrel shortly after the report was released. Last week, the statistical arm of the Energy Department said that petroleum inventories rose 6.7 million barrels to 395.3 million barrels during the week ending April 26, the highest level that has been recorded since records began in 1982.
The much lower gain in crude inventories is a sign that refineries are increasing production. In the past week, refineries were running at a capacity of 87 percent, with average daily inputs of 15.2 million barrels a day, approximately 470,000 barrels per day more than the previous week. Refineries have been able to boost capacity utilization now that annual maintenance work has been completed and the demand for refined products has remained firm.
Also contributing to the lower gain in crude inventories was a drop in crude imports, which averaged slightly higher than 7.6 million barrels per day, representing a decrease of about 560,000 barrels per day from the previous week.
In advance of the EIA's report, Brent futures dropped for a second straight day due to additional industry data that showed U.S. crude inventories rose for a second consecutive week. Futures fell as much as 0.8 percent after declining 1 percent on Tuesday. However, while the industry group American Petroleum Institute reported Tuesday that crude inventories increased by 680,000 barrels last week, the increase was much smaller than the 5.18 million-barrel jump reported the week before. The API sources inventory data on a voluntary basis from operators of refineries, bulk terminals, and pipelines, and the federal government requires that reports be filed with the EIA for its weekly survey.
The EIA's report also noted that total gasoline inventories decreased by 900,000 barrels last week and remained in the middle of the five-year average range, while distillate inventories rose by 1.8 million barrels last week and remain in the lower half of the average range.
You can follow Meghan on Twitter (@MFoley_WSCS) for the latest industry news.
Investing Insights: Is Cliffs Natural Resources Undervalued?