Oil Spill Claims Are Continuing to Pour in for BP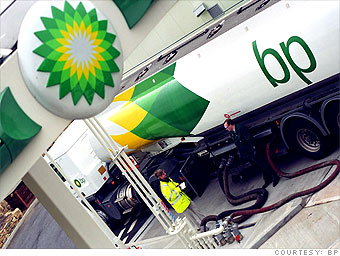 Things aren't looking good for BP PLC (NYSE:BP), and it doesn't look like they're going to improve anytime soon.
The company's 2010 oil rig disaster not only killed 11 men in an explosion but also brought on an onslaught of negative attention for the company, leading its agreement on a 2012 settlement that allowed businesses and individuals to make claims for compensation.
The payouts began almost a year ago, and BP's oil spill compensation fund will continue to accept claims until next April — but in the past six weeks, the number of claims has risen by 18 percent, climbing to a total of 195,403. And now, BP is calling BS.
The company has recently been making headlines as it vigorously attempts to clarify its promises in the 2012 settlement. Under its terms, in order to receive compensation, proof of a connection with impact from the spill is not necessary for a claimant. Instead, the business or individual only needs to prove a lower revenue, higher expense, or both, during and/or after the oil spill, compared with other periods.
But BP is now complaining that the claims administrator, Patrick Juneau, is interpreting the settlement too loosely and allowing unaffected business to receive undeserved payouts. Geoff Morrell, BP's head of U.S. communications, said in a statement, "Not only is the claims administrator's misinterpretation contrary to the plain language of the settlement agreement and the intent of the parties, but it has ignited a feeding frenzy among trial lawyers attempting to secure money for themselves and their clients that neither deserves."
The appeals court was scheduled to hear these arguments on Monday, and up until the last hour of the appeals date, lawyers were still encouraging businesses and lawyers to make their claims. BP has a total supply of $42.2 billion in its accounts set aside for clean-up costs, fines, and compensation, and it was forced to put away another $500 million in April as it watched its compensation payouts under the settlement quickly rise. The company has $1.7 billion left in the $20 billion total set aside for compensation, and that amount will undoubtedly prove inadequate if the total $8.2 billion of BP's current estimates ring true.
BP would then be forced to dip into its net profit to sufficiently compensate the businesses. Still, many don't sympathize with the oil giant, charging BP with purposely eating its words and rescinding promises already agreed upon in the settlement. Juneau said in a court filing, "This appeal is the latest in a series of post hoc attempts by BP to introduce a subjective causation element that would deny recovery to class members whom BP had previously agreed should be compensated, according to negotiated, objective criteria, in exchange for a class-wide release."
The hearing was expected to help illuminate whether BP would have to continue to watch the debt pour in, or if a different appeals court would be sympathetic to its complaints. But one can now argue that the three judges on the case, Edith Brown Clement, James L. Dennis and Leslie H. Southwick, were more in tune with the first option, rather than the latter.
The 5th U.S. Circuit Court of Appeals in New Orleans repeatedly questioned BP lawyer Ted Olson about emails and letters the company sent before and after the settlement of the deal, suggesting that BP knew exactly what it was getting into.
The judges blamed BP for agreeing to compensate people who weren't harmed by the disaster and Judge Dennis asserted, "It could be that BP misperceived how big this would be. BP agreed to this way of measuring losses," and later told Olson, "It seems to me something you gave up. The agreement defines what is a lost profit in a particular way and you had a chance not to agree to that. How can we go beyond the four corners of the agreement?"
In addition, Fuel Fix illuminated that Samuel Issacharoff  "told the appeals panel on behalf of the settlement class that BP's motivation in agreeing to such generous terms was to get certainty over its spill costs," and unfortunately for BP, Dennis seemed to agree.
It will likely not take long for BP to learn its fate, as the court is expected to deliver its decision relatively quickly. The verdict will determine whether the court agrees that Juneau is misinterpreting the terms of the agreement, and if the calculation of profits and losses before the after the spill will proceed as is.