Olive Garden's Never-Ending Pasta Pass: Is the All-You-Can-Eat Pasta Deal Worth It?
Carb lovers, mark your calendars. Olive Garden's Never Ending Pasta Pass is back for 2018, this time with a special twist: unlimited pasta for an entire year.
This year, pasta fans can get 52 weeks of unlimited pasta, soup, salad, and breadsticks from Olive Garden's Never Ending Pasta Bowl menu for a measly $300 – less than $1 a day, if you eat at Olive Garden daily. An 8-week pass costs $100.
The annual pass is a gift to Olive Garden's "most passionate fans," Jennifer Arguello, the chain's executive vice president of marketing said in a statement. "They've made it clear that eight weeks just isn't long enough." It sounds like a good deal, but is it really worth it?
How to get your unlimited pasta pass
The coveted pasta passes will go on sale Thursday, July 23 at 2 p.m. ET and will be available for 30 minutes. But you'll need to act fast to get one. Last year, 22,000 passes sold out in less than a second.
This year, only 1,000 of the new unlimited yearly passes will be available, as well as 23,000 8-week passes.
To get your pass, visit PastaPass.com and get your trigger finger ready. Once the countdown clock hits zero, the "buy" button will activate. If you're lucky enough to get a pass, you'll have 8 minutes to complete your purchase. If any of those initial transactions don't get through, customers in a "waiting room" will have a chance to buy them.
The rules you need to know
If you nab a yearly pasta pass, it will be good for 52 weeks of pasta. The eight-week pass will be good from September 24 through November 18. The only two days when you can't use your annual pass are November 22 and December 25, when all Olive Garden restaurants are closed for the holidays.
Here are the other Never Ending Pasta Pass rules you need to know:
Only the pass holder can use the pass, and you'll need to show ID when ordering.
The pass can't be used for to-go orders – it's for dine-in only.
Tips aren't included. And yes, even though you won't be getting a bill, you should still throw the hard-working server who brought you your food a few bucks for their trouble.
The passes are only good at U.S. Olive Garden restaurants (excluding Puerto Rico)
Redemptions really are unlimited. If you want to eat at Olive Garden three times a day for a year, you can.
Even if you don't get a pasta pass, you can still score unlimited pasta at Olive Garden. The chain is bringing back its Never Ending Pasta Bowl promotion from September 24 through November 18. Diners can choose from 100 combinations of pasta, sauces, and toppings starting at $10.99.
Is the Never Ending Pasta Pass a good deal?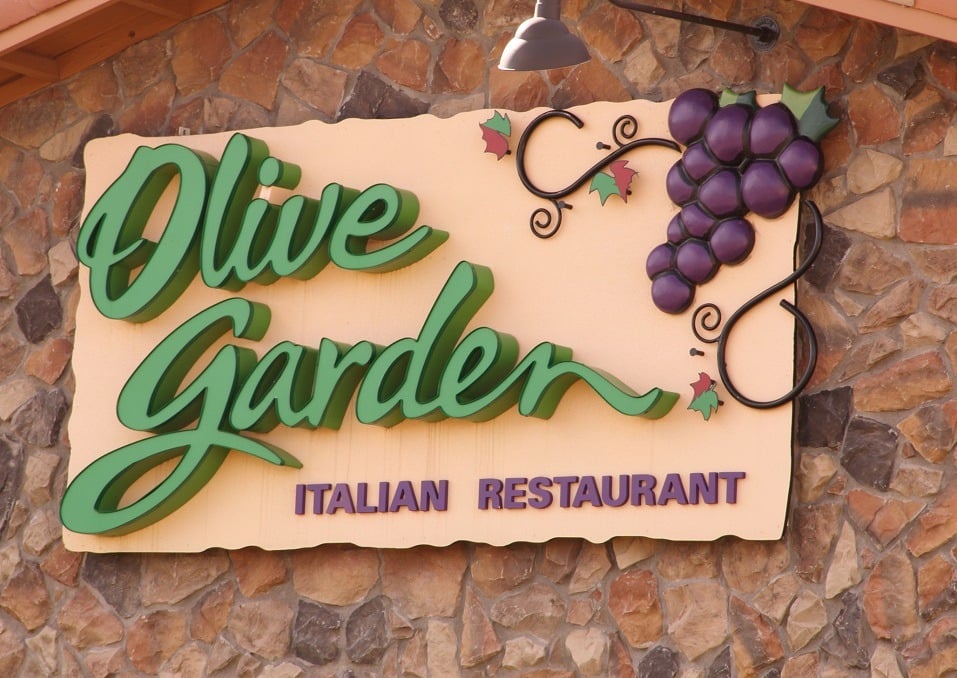 Is spending $100 to eat unlimited quantities of Olive Garden pasta a good deal? Yes, provided you can visit America's favorite Italian restaurant more than a few times during the promotional period.
You'd need to eat at Olive Garden at least 10 times during the 8-week period to break even on your $100 pasta pass (assuming a cost of $10.99 per meal). An annual pass holder would need to eat at an Olive Garden 28 times to make back their initial investment.
According to Restaurant Business, pass holders visit an average of 10 times during the promotional period. Most of them also bring other paying diners with them, making this promotion a win for Olive Garden, though perhaps not a huge bargain for every pass holder. Of course, some people make it their mission to get as much out of their pass as possible. In 2014, a North Carolina man estimated he'd used his pass 100 times and that he was on track to consume $1,800 worth of food before it expired.
As for your waistline, well, that's a different story. The chain has plenty of gut-busting meals on its menu, like a chicken alfredo dish that weighs in at nearly 1,500 calories. But there are ways to eat healthier at Olive Garden, especially if you fill your pasta bowl with things like whole grain linguine, veggies, and grilled chicken. In fact, that same guy who planned to eat more than $1,000 worth of unlimited pasta scored another pass in 2017. That year, he managed to lose 5 pounds on his Olive Garden diet.