OncoSec Medical Leading the Charge Against Skin Cancer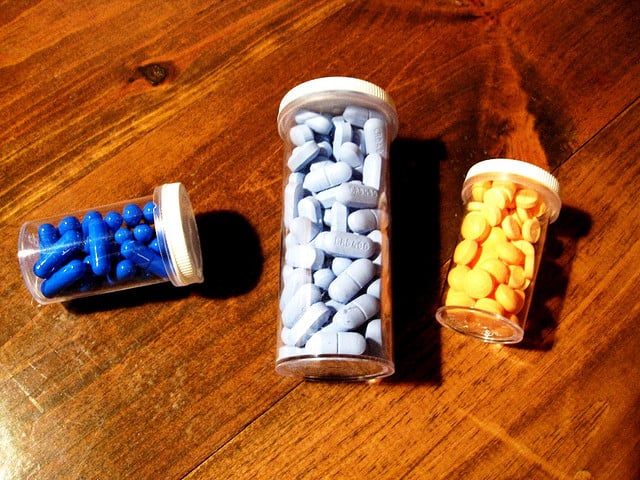 With more than two million people being diagnosed per year, skin cancer currently stands as the most common form of cancer in the United States. On an annual basis, there are more new cases of skin cancer diagnosed than breast, prostate, lung, and colon cancer combined. Given the propensity that skin cancer has to devastate lives, it is of paramount importance that more effective treatments be found. One company that appears to have a slight edge in the fight against skin cancer is OncoSec Medical (ONCS.PK).
When investors think about OncoSec Medical, one word should come to mind — immunotherapy. Immunotherapy involves the treatment of disease by inducing, enhancing, or suppressing an immune response. When it comes to treating various forms of cancer, the hope is that medicine can stimulate the immune system to seek and destroy cancer cells and tumors. Immunotherapy has really taken off over the past couple of years with several well-known companies pursuing various treatments in the field. Although a lot of companies are finding success, OncoSec Medical appears to be one of the pioneers when it comes to using immunotherapy to treat forms of skin cancer.
OncoSec Medical is currently pursuing treatments for three forms of skin cancer including melanoma, Merkel cell carcinoma, and cutaneous T-cell lymphoma. Each of these forms of skin cancer represent a significant unmet medical need, which means that OncoSec has the opportunity to generate significant revenue upon future FDA approvals.
Melanoma — 76,690 new cases of melanoma will be diagnosed in in 2013.  Of the seven most common cancers in the U.S., melanoma is the only one whose incidence is rising.
Merkel-cell carcinoma ––1,500 new cases of Merkel-cell carcinoma will be diagnosed in 2013.
Cutaneous T-cell Lymphoma — 3,000 new cases of CTCL will be diagnosed in 2013.
In order to fight skin cancer, OncoSec Medical has developed a process known as electroporation. This unique process generates an electrical pulse, which increases the porosity of cell membranes. The next step is to deliver anti-cancer agents (gene-based cytokines) through the pores.
Since the doses are lower than normal compared to other cancer treatments, the end result is a treatment with high efficacy and minimal toxicity. OncoSec Medical is currently evaluating its treatments in three distinct clinical trials:
OMS-I100: Phase II Safety & Efficacy Metastatic Melanoma Trial
OMS-I110: Phase II Safety & Efficacy Merkel Cell Carcinoma Trial
OMS-I120: Phase II Safety & Efficacy Cutaneous T-Cell Lymphoma Trial
Since the summer, OncoSec has been announcing what seems like good news after good news. The first positive announcement came on June 18, when the company announced completion of enrollment in its Phase II metastatic melanoma trial.  In that press release, the company also estimated that it would announce final trial data in 6-12 months.  This would place a potential Phase II data release between December 2013 and June 2014.
One of the reasons why investors seem to be really excited about final Phase II results is because of the interim results that were announced at the 8th World Congress of Melanoma on July 22, 2013. Interim findings showed that there was a significant change in tumor immunity following treatment with DNA IL-12 and electroporation. Three important pieces of data in the interim results included the following:
Decreased Number of Exhausted T-cells: May lead to improvement in clinical outcomes
Increase in NK cell frequency and activation
Increase in number of antigen-specific T-cell responses
In addition to the final Phase II metastatic melanoma results, investors have several other catalysts to look forward to over the next 12 months.
Present Long-Term PFS data from Phase I Melanoma program (2013 Year End)
Phase II Merkel cell carcinoma interim results (2013 year end)
Complete enrollment for Phase II Merkel cell carcinoma trial (2013 Year End)
Interim results from the Phase II CTCL trial (2013 Year End)
Launch Phase IIb Melanoma program (January – March 2014)
Launch Phase IIb Merkel cell carcinoma program (January – May 2014)
Present final data for Phase II Merkel cell carcinoma program (June – October 2014)
As investors can infer from the presented facts, OncoSec Medical will be extremely busy over the next 12 months and I would expect to start seeing some significant increases in both the share price and the liquidity.
Follow Tom on Twitter @tommymeyer82.

Don't Miss: Who's to Blame for Healthcare.gov Woes? New Info Sheds Light.