OncoSec Medical Poised for Exciting 2014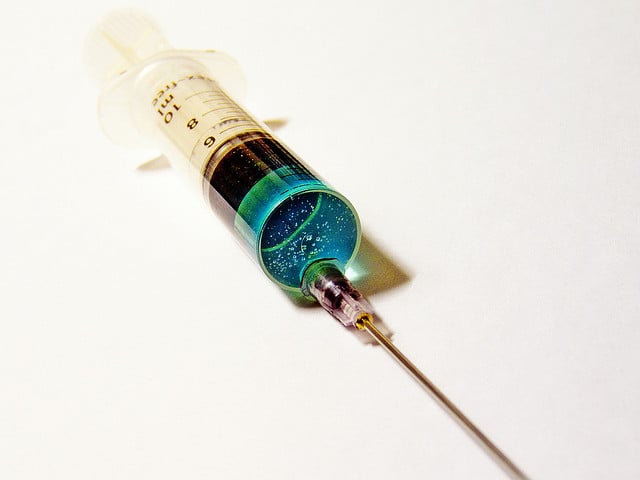 Investors looking for an interesting opportunity in biotechnology may want to consider OncoSec Medical (ONCS.PK). Shares of OncoSec Medical have exploded by 40 percent over the past month as investors try to grab shares before things start to heat up in 2014.
OncoSec Medical is a development-stage biotechnology company that is developing treatments for advanced-stage skin cancer. The company focuses on three types of skin cancer: melanoma, cutaneous T-cell lymphoma, and Merkel cell lymphoma. The company's platform revolves around the theory of immunotherapy. The basic idea of immunotherapy is to embrace the power of using a person's immune system to help eradicate a disease.
I would argue that immunotherapy has been the theme of 2013, as several companies have seen enormous gains because of its potential. One such company is Celldex Therapeutics (NASDAQ:CLDX). Shares of Celldex are up about 250 percent over the past 52 weeks. Celldex has shown great promise with its deep pipeline, including a couple of candidates that have the potential to offer breakthrough treatments for breast and brain cancer, among others.
Immunotherapy is also catching the attention of major banks such as Citigroup. Citigroup research analyst Andrew Baum expects immunotherapies to make up the majority of treatments for up to 60 percent of cancers over the next 10 years. Currently, immunotherapies only comprise 3 percent of cancer treatments. Baum expects that the rise in immunotherapy use will create an annual market size of $35 billion. With that potential, it is hard not to like a company like OncoSec Medical, currently valued at just $75 million.
OncoSec's method of treatment, called OMS electroporation, was recently profiled in an ABC 7 news article. The article describes the promise and potential of electroporation as a potential treatment for melanoma. Adil Daud, a medical oncologist at the University of California, San Francisco, described the process. Electroporation involves the injection of a gene, called DNA IL-12, into the tumor. This injection is accompanied by an electrical device, which creates an electrical blast that is able to increase the porosity of the cells. Since the cells are more porous, they are able to more easily absorb DNA IL-12, which can then complete its "seek and destroy" mission for all the cancer.
Daud also made an important observation about the value of immunotherapy. After the initial injection and wipeout of the cancerous cells, the cells develop a "memory," essentially becoming memory cells. These cells start to move around the body looking for other diseased cells so they can wipe them out, as well. That is why OncoSec Medical is poised as one of the top immunotherapy plays of 2014 and beyond.
The company is currently involved in several ongoing clinical trials and recently announced positive interim data from its Phase 2 study of OMS electroporation using DNA-IL12 (trial name OMS-I100) in metastatic melanoma. The data indicate that patients treated in the OMS-I100 trial demonstrated positive response rates based on RECIST criteria.RECIST — Response Evaluation Criteria in Solid Tumors — is the recommended technique for NCI-sponsored trials and involves formalized rules for measurement of tumor target lesions.
The data indicate that 38.1 percent of the 21 patients reached a complete response that lasted at least six months. Additionally, 2 patients demonstrated disease stabilization for a duration of at least three months. Perhaps even more important were the data, which showed that 11 of 18 patients with evaluable lesions demonstrated a tumor size reduction of at least 30 percent. These results further back up the impressive data reported during the OMS-I100 Phase 1 trial.
As mentioned earlier, OncoSec is currently evaluating its process in three different types of skin cancer: melanoma, cutaneous T-cell lymphoma, and Merkel cell lymphoma. Each of these indications is currently being evaluated in a Phase 2 trial. This is immensely important, as it creates a diversified biotechnology company that isn't relying on just one disease for growth. OncoSec will likely have even more opportunities in the future, as it is probably that the company's process will work in combination therapies.
Combination therapy broadens the percentage of addressable cancer indications driven by epitope spreading and induced expression of immune related antigens. Citigroup estimates that the adoption of combination modalities will increase the percentage of immunotherapy-addressable cancer to at least 60 percent over the next 10 years.
While 10 years seems like a long time to wait, investors in OncoSec won't have to. The company has several major catalysts scheduled to occur in 2014, which could send the share price to new highs. A few of these catalysts include Phase 2 Merkcel cell carcinoma interim results, interim results from the Phase 2 cutaneous T-cell lymphoma trial, the official launch of the Phase 2b melanoma trial, and the final data presentation for the Phase 2 Merkel cell carcinoma program (expected between summer and fall 2014).
With all of the catalysts looming — and Citigroup research that seems to indicate immunotherapy is the wave of the future — it's hard to imagine OncoSec Medical not succeeding. In fact, it would appear that based upon the company's current valuation, investors may want to start paying attention to this small but extremely promising company.
Follow Tom on Twitter @TommyMeyer82
Don't Miss: Dendreon: A Cautionary Tale For Biotech Investors