Onyx is on the Prowl for a Pharmaceuticals Partner After Rejecting Amgen's Low-Ball Offer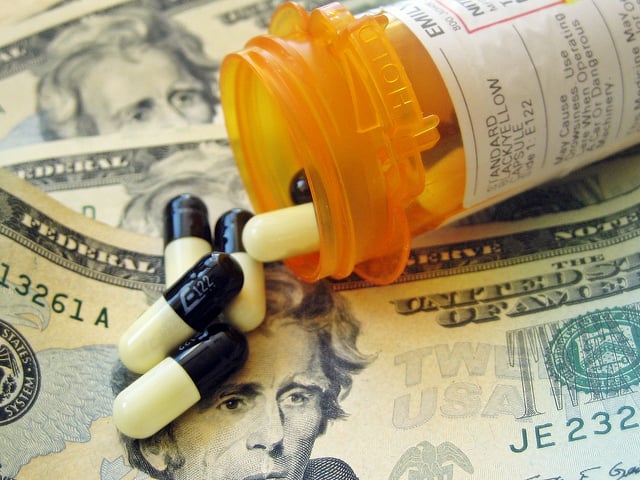 Onyx Pharmaceuticals Inc. (NASDAQ:ONXX) shares skyrocketed more than 50 percent after the biopharmaceutical company knocked back an initial buyout bid from Amgen Inc. (NASDAQ:AMGN) and then put itself on the market.
The San Francisco-based company, which specializes in the development and commercialization of innovative therapies for cancer patients, confirmed it received and rejected an unsolicited proposal from Amgen Inc. to acquire all of Onyx's outstanding shares and share equivalents for $120 per share in cash, equating to an $8.7 billion offer. With a market value of approximately $9.5 billion, Onyx rejected Amgen's bid because it was simply too low.
Onyx's board of directors evaluated the proposal made by Amgen and concluded that the price proposed significantly undervalued Onyx and its prospects. Chairman and CEO, Dr. N. Anthony Coles, said the offer was not in the "best interest of Onyx or its shareholders."
"Onyx has tremendous momentum and, with the expansion of our pipeline and two successful product launches, the company and our talented employees have created significant value for Onyx shareholders," Coles said.
"The board and the management team remain focused on the opportunities in front of us, including the potential to expand the use of our existing therapies in different types of cancer and across different lines of therapy, as a result of several ongoing Phase 3 studies. We are actively exploring the potential to combine Onyx with another company as an option to create additional value for Onyx shareholders."
Onyx surged 51.3 percent to close at $131.33 per share on the Nasdaq on Monday, well above Amgen's offer, suggesting bids for the company could soar much higher. A number of sources indicate that several biotech and pharmaceutical companies such as Pfizer Inc. (NYSE:PFE), Novartis (NYSE:NVS), Bayer AG, AstraZeneca PLC, and Merck & Co. may find the prospect of joining forces with Onyx attractive.
Onyx currently sells two products in partnership with the Germany-based Bayer: Nexavar, a treatment for liver and kidney cancer, and Stivarga, a colon cancer drug relatively new to the market. Last year Onyx began selling Krypolis, a blood cancer treatment that some analysts estimate will reach peak annual sales of $3 billion. Oncology treatments are perceived as an attractive investment because they require small sales forces and are normally covered by medical insurance. Some oncology treatments can cost more than $100,000 per patient.
Investing Insights: Will An Acquisition Boost Pfizer?