Onyx Shares Skyrocket, Zynga Hires Man Behind Xbox: Morning Buzzers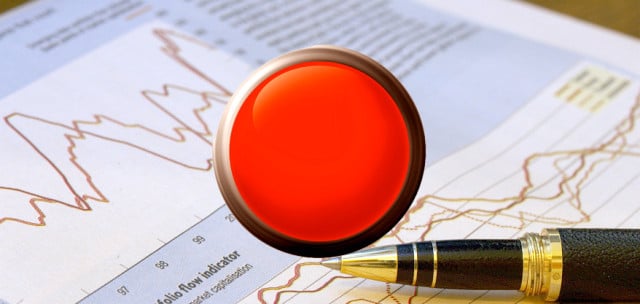 U.S. stock futures have remained steady this morning as investors wait for data from U.S. factory orders and comments from the Federal Reserve. The S&P 500 is poised to make gains for a second day after positive data on manufacturing and construction spending was received yesterday.
Futures at 8:30 a.m.: DJIA: -0.06%  S&P 500: -0.01%  NASDAQ: +0.11%
Here's your cheat sheet to the stories buzzing Tuesday morning:
Onyx Pharmaceuticals (NASDAQ:ONXX) shares are up more than 50 percent after the company refused a $120 per share bid from Amgen Inc. (NASDAQ:AMGN), saying that the bid significantly undervalued the company and they would explore other possibilities. Pfizer (NYSE:PFE), Novartis (NYSE:NOV), and Bayer (BAYZF.PK) are all rumored to be interested in the company.
Zynga (NASDAQ:ZNGA) shares rose in premarket trading after confirmed that Microsoft (NASDAQ:MSFT) Xbox chief Don Mattrick would be replacing founder Mark Pincus as Chief Executive Officer of the gaming company. Zynga has been facing some major struggles lately, but it is hoped that the man who gave Microsoft the Xbox will be able to create similarly innovative technology to save Zynga from failure.
US Airways (NYSE:LCC) and AMR Corp.'s (AAMRQ.PK) American Airlines Inc.'s proposed $11 billion merger is coming under scrutiny from the U.S. Justice Department and 19 Attorney Generals, who are concerned that certain cities will lose hubs or face cutbacks. The deal will also be investigated for its impact on consumers and competition.
Walt Disney Co. (NYSE:DIS) Chairman and Chief Executive Officer Robert Iger will remain head of the company for longer than some had previously expected, as his contact has been changed to leave him at the helm of the company until June 2016. Iger has never named a president or a chief operating officer, leaving the question of who will succeed him very open ended.
Sprint Nextel Corp. (NYSE:S) is facing a $300 million lawsuit from the New York Attorney General for failing to collect or pay sales tax on cell phone plans after a Supreme Court Judge threw out Sprint's request to dismiss the lawsuit. Sprint is being accused of knowingly submitting false tax statements. Sprint said that the Attorney General is trying to get New York consumers, who already pay high wireless taxes, to pay even more.
Follow Jacqueline on Twitter @Jacqui_WSCS
Don't Miss: Are Restaurants Signaling Better Days Ahead?