Oops, Christmas Came Early for These Wal-Mart Shoppers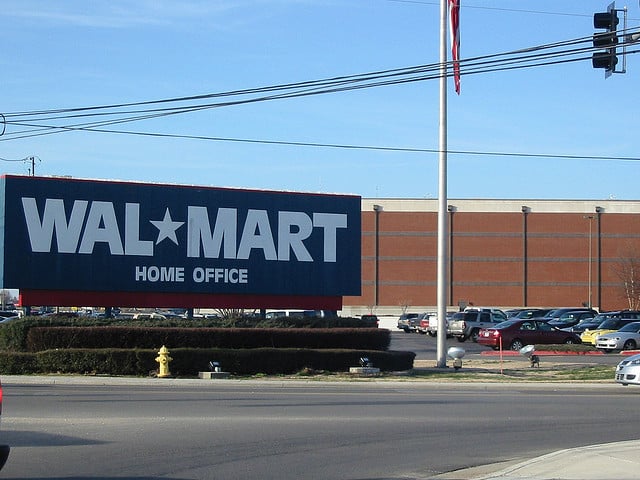 Christmas came early for some Wal-Mart (NYSE:WMT) shoppers Wednesday morning, when a technical glitch on the company's website led to absurdly low prices on some of its most popular products.
According to ABC News, tech items like computer monitors and projectors that are normally worth hundreds of dollars were going for as low as $8.85, and other commodities like treadmills and gym equipment were sold for $33.16. The impromptu sales didn't last long, but products still sold out online within just hours, so if Wal-Mart decides to honor the bargains, it'll no doubt suffer some losses.
It is still unclear how the retailer will respond to the glitch. When asked by ABC News if the company will honor items sold to customers at the falsely low prices, Wal-Mart only offered that it is "still working through those details."
In any case, the retailer has social media to both thank and curse for the widespread outpouring of the news — on one hand, the sales frenzy could have lasted longer if so many consumers didn't take to Twitter (NYSE:TWTR), questioning the deals' validity. On the other hand, the news wouldn't have spread like wildfire without the social media site.
Once Wal-Mart was alerted of the issue, it quickly released a statement to suspend the mega deals, saying: "We experienced a technical error that caused some items to show incorrect pricing. We are working quickly to correct the error and during this time, there may be intermittent site availability. We apologize for any inconvenience to our customers."
According to ABC News, the Bentonville, Arkansas-based company was also quick to point out that it suffered an internal technical error Wednesday, rather than a website hack. With that assertion, it is at least clear that Wal-Mart is the biggest victim of the glitch, rather than its shoppers, and that will especially ring true if the company decides to honor the deals.
Unfortunately for the retailer, its website glitch reflects the second such technical error Wal-Mart has suffered in the past month. In mid-October, the company suffered a shopping free-for-all in Louisiana after a glitch in the food stamps Electronic Benefits Transfers cards kept spending limits on debit cards from appearing.
Customers who were eager to take advantage of the once-in-a-lifetime opportunity loaded up their carts with items that were normally out of their budgets, and Wal-Mart had no choice but to sustain the losses and work to never let the error occur again. The retailer will now aim to correct all of its errors and ensure that its website and stores are problem-free just in time for the holiday season.
Don't Miss: 3 Things Burger King Does Exactly Like McDonald's.