OPEC: Is China Now More Important Than the U.S.?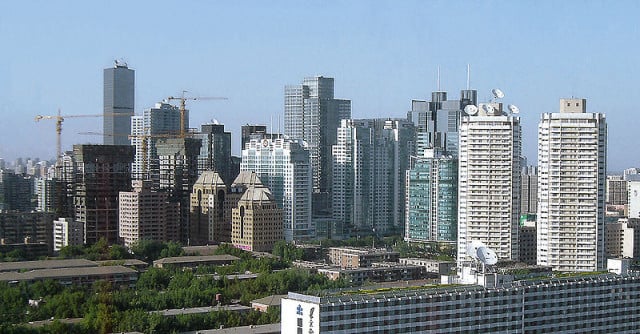 China is set to pass the United States as the world's biggest importer of crude oil by 2017, according to the consulting firm Wood Mackenzie and reported by Reuters.
According to the firm, China's impressive and dynamic consumption will reach $500 billion in 2020, which will pass the U.S.'s largest dollar amount on imports, $335 billion, by a healthy margin. In barrels per day, this will amount to 9.2 million bpd in 2020, while U.S. imports at that time stand to fall to 6.8 million bpd.
The firm's Beijing-based president, William Durbin, told Reuters: "It means the United States is becoming more North America-centric for its supply needs and China more dependent on Middle East and OPEC crude. We will therefore see OPEC suppliers, who traditionally focused on the United States for crude sales, compelled to shift their focus towards China," adding, "China will look towards OPEC supply more as the United States relies on it less."
The Organization of Petroleum Exporting Countries is actually set to lose market share in the global oil game as time goes on, the Financial Post reports, with production from the U.S. and Canada on the rise and their import needs lessening. While worldwide demand for oil is expected to pick up, these new players will be able to compete for a larger chunk of the business, and OPEC will be forced to reassess its business model.
While China offers a sound opportunity for OPEC, the organization will have to hope that reforms eventually give way to an acceleration of growth, lest its new biggest partner succumbs to a larger economic slump.
China is in the midst of deep economic reforms, most of which are liberally oriented. The government has been freeing up controls on the economy to usher in an age of the Chinese consumer as opposed to an economy driven solely by exports and foreign investment. Growth in places like the service sector is hoped for, and liberalization of certain parts of the country's financial sector has been designed to promote more market-based values including competition and entrepreneurship.
However, China's reform needs are deep, and the gradual changes have brought about a slow growth process; further changes are still needed. For OPEC, then, turning its attention toward a massive Chinese market certainly keeps its business model healthy, but going forward, its dependency on a country ripe for profound political and economic reform could pose its own set of problems.