Opportunities in the Post-Obamacare Medical Device Space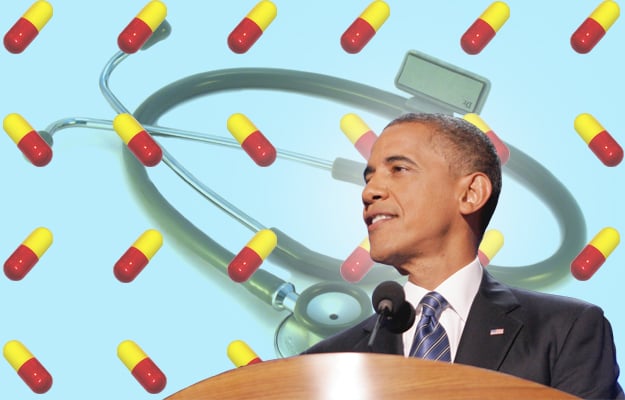 Medical device makers have been strong performers over the past year, judging by the strong performance of the industry's two most popular exchange-traded funds (or, ETFs). The iShares Dow Jones U.S. Medical Devices Index Fund (NYSE:IHI) and the SPDR S&P Health Care Equipment ETF (NYSE:XHE) are both trading about 35 percent higher so far this year, beating the SPDR S&P 500 ETF Trust's (NYSE:SPY) 26 percent gains over the same timeframe.
The Patient Protection and Affordable Care Act of 2010 — better known as Obamacare — could cap these gains over the coming years. The law includes a 2.3 percent excise tax on certain medical devices in order to raise $29 billion over ten years. Many industry trade associations, such as the Advanced Medical Technology Association, claim that the new excise tax will lead to layoffs and reductions in research and development over time.
In this article, we'll take a look at the opportunities that investors may want to consider in the sector, despite its lofty valuations and new taxation.
Exempt Devices & Diversified Exposure
The excise tax on medical devices applies to devices like defibrillators and pacemakers, but over-the-counter devices like hearing aids or eyeglasses are exempt. Diversified medical device makers that sell more over-the-counter devices like Johnson & Johnson (NYSE:JNJ) have less exposure to the new excise tax than prescription device makers. With the growing impact of these taxes, investor appetites may shift more towards these diversified companies.
For example, Johnson & Johnson estimated that the new tax would cost it between $200 and $300 million in 2013, or roughly 0.37 percent of its total 2012 revenues. By comparison, Medtronic Inc. (NYSE:MDT) estimates that the new tax will cost it between $100 and $150 million per year, or roughly 0.75 percent of its total 2013 revenues. While these percentages may seem small on the surface, a 0.38 percent different on $1 billion in revenues equates to $3.8 million on the bottom-line.
Investors looking to minimize their exposure to the Obamacare tax may want to seek companies that have limited exposure in the first place. For example, non-pure-plays or manufacturers focused on exempted devices will end up paying less, or sometimes nothing.
Patent Portfolios Are More Valuable
The excise tax on medical devices applies to revenues generated from their sale, which means that even medical device makers operating at a loss must pay the tax. An exception to the rule are companies that hold and license their patent portfolios to others since these licensors will be the ones responsible for making the payments. For example, Zecotek Photonics Inc. owns patents on medical imaging technology that it aims to license.
Patent portfolios are also becoming increasingly valuable for acquisition. A 2013 Ernst and Young study found that the new tax would reduce research and development spending by 29 percent industry-wide. The reduction in R&D personnel could lead some companies to acquire research instead of developing it in-house. In fact, the same Ernst and Young report noted "signs of growing interest in deals" adding that the "long-term outlook for deals remains bullish."
Investors looking to benefit from the Obamacare tax may want to seek companies that have strong patent portfolios. With a growing M&A market and less R&D spending, these portfolios could become increasingly valuable as companies look to license or joint-venture.
Early Stage Device Makers
Early-stage medical device makers are less impacted by the excise tax on medical devices due to the way they're valued. While smaller companies will pay a greater percentage of profits in taxes, they can plan ahead for the tax and adjust their sales strategy in advance instead of cost cutting. Often times, early-stage companies offer greater growth potential, which makes investors more forgiving on the bottom-line.
For example, a large medical device maker growing at 10 percent per year will likely see either lower net margins or lower net sales due to the new tax. Investors will see the lower top- or bottom-line growth rate and adjust their valuation accordingly. By comparison, an early-stage medical device maker growing at 75 percent per year may pay out a greater percentage of its profit, but investors are primarily looking at top-line traction rather than an EPS-style valuation.
Growth investors in the medical device space may want to seek out smaller companies that are rapidly growing their top-line results. These companies are less susceptible to the Obamacare tax because investors are valuing them based on sales rather than profits.
Finding the Best Opportunities
There are many different opportunities in the medical device industry, but the best opportunities capitalize on regulatory changes instead of suffering from them. In the case of the Obamacare regulations, large pure-play medical device makers are likely to suffer the most while early-stage companies, those with strong patent portfolios, and diversified players benefit. Companies addressing many of these attributes may be the most attractive in the space.
For example, OxySure Systems Inc. has developed an AED-like emergency medical oxygen solution that uses two safe, dry, inert powders. OxySure has 9 issued patents and several patents pending. During the third quarter, the $18.5 million market cap company reported record breaking revenues that increased 428 percent to $545,820, making it an early-stage stock valued on its growth potential. Its OxySure Model 615 is also an over-the-counter solution, meaning it's likely not subject to the Obamacare tax.
In the end, investors looking for the highest risk-adjusted returns in the industry should seek out companies with these three attributes and ensure that they are properly diversified.
Don't Miss: 7 Anti-Aging Foods That Are a Fountain of Youth.