Oracle Academy Partners With Curriki and 2 Other Hot Stocks to Watch
The Oracle Academy and Curriki are partnering so as to have the former's Getting Started with Java Using Alice curriculum broadly available to secondary school teachers and students. Currently, Java is among the top popular computing platforms, and is used by over 9 million developers and runs in excess of 3 billion devices on a global basis. The Oracle Academy supplies educational entities a complete Java curriculum which may be integrated into secondary school and college/university computer science programs. Alice is a free platform out of  Carnegie Mellon University, created to teach students object-oriented programming by engaging them in something enjoyable: Making animated movies and games.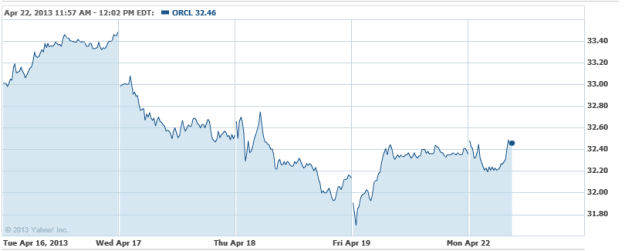 Rite Aid Corporation (NYSE:RAD): Current price $2.45
Rite Aid has unveiled a new Riteaid.com, recreated to offer a more personalized and engaging experience to Rite Aid's online customers. The new website gives visitors easier access to Rite Aid's online pharmacy services, vital health and wellness information, the firm's online store, savings, plus more. To create the new design, Rite Aid worked with Razorfish Healthware, a top mover in digital and healthcare communications.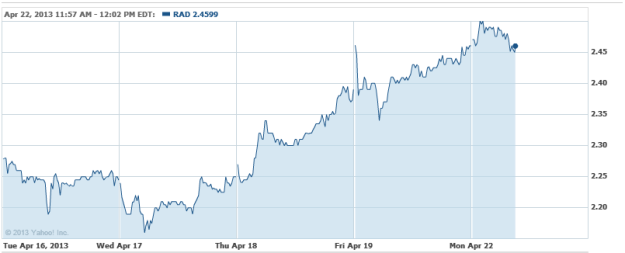 Barrick Gold Corporation (NYSE:ABX): Current price $17.90
Barrick has placed three mines in Western Australia on the block, according to an inside source on Monday. The number-one gold producer has hired Bank of America's Merrill Lynch and UBS to advise on the divestiture of its Yilgarn South group of mines: Darlot, Granny Smith, and Lawlers. In 2012, the sires produced 2,000 ounces of gold while total cash costs at the mines were $768 an ounce, said Barrick's website.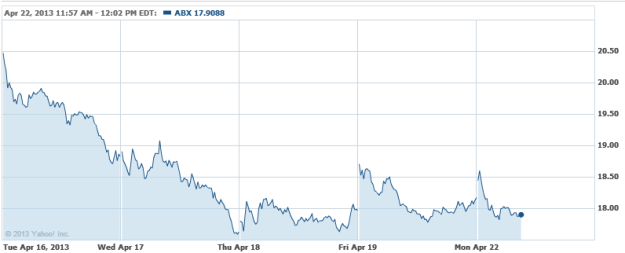 Don't Miss: Is Intel Dissing Apple in Favor of Google and Microsoft?