Oracle CEO $77 Million Pay Riles Investors and 2 More Heavily Traded Stocks to Follow
Oracle Corp. (NYSE:ORCL): Current price $33.81
During the fiscal year that ended in May, Chief Executive Larry Ellison, whose Oracle Team USA won the America's Cup on Wednesday, received a compensation package valued at close to $77 million. Oracle's share performance has been up an down, and Ellison's pay is high enough to get negative attention of investors. That discontent is growing and could ignite a confrontation at its upcoming annual meeting, said a report in The Wall Street Journal. In the same period, the company's stock moved up by around 28 percent, but afterwards plunged 9 percent June 21 after it posted flat sales.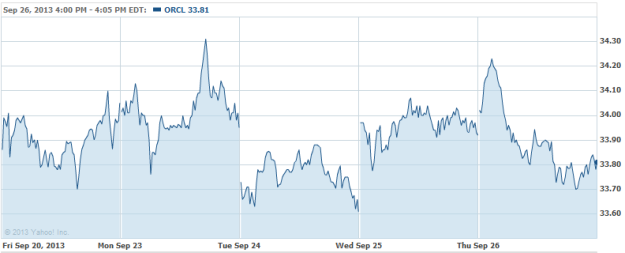 General Electric Co. (NYSE:GE): Current price $24.25
Chief Executive Jeff Immelt reported Thursday that his company has already invested over half of the $900 million it earmarked for Turkey on projects from energy to healthcare to locomotive output. The investments amounting to $515 million include providing turbines for a 35-megawatt wind farm and gas turbines for an 840-megawatt power plant, both which will be operated by GE's Turkish partner, Gama Energy, when they start production in 2014 and 2016. The GE investments, which were announced early last year and will span three years, should reinforce Turkish manufacturing and sharply reduce the country's import bill.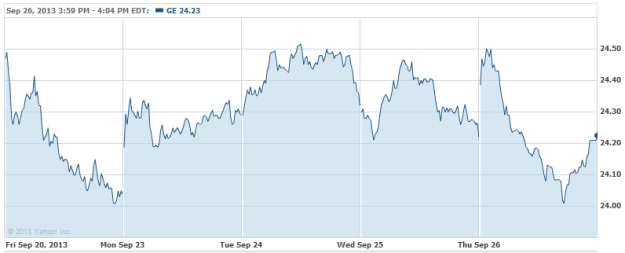 Citigroup Inc. (NYSE:C): Current price $48.93
Citi has announced a resolution with Freddie Mac worth around $395 million, that includes the settlement of all outstanding and potential repurchase claims connected with misrepresentations of loans originated and sold directly to Freddie Mac by Citigroup between 2000 and 2012. The settlement amount will be paid out of Citigroup's current reserves. In the lawsuit, Freddie Mac alleged that the banking major misrepresented risky mortgage-backed securities worth some $3.7 million. Before this agreement, in July, Citigroup reported the resolution of a lawsuit brought by Fannie Mae linked to the similar matter. Citi has paid a total amount of $968 million to Fannie Mae for the accord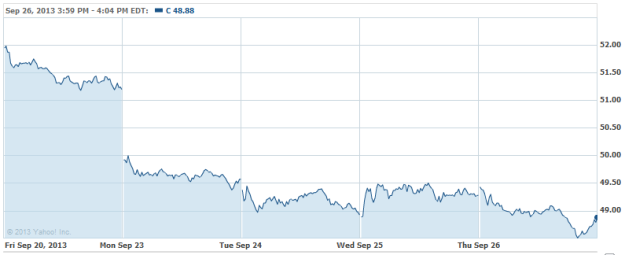 Don't Miss: Watsa Still Loves BlackBerry; T-Mobile Is Breaking Up