Oracle Defends CEO Ellison's Compensation and 2 More Heavily Traded Stocks to Follow
Oracle Corp. (NASDAQ:ORCL): Current price $33.59
Oracle has struck back at a critic of its compensation payed to Chief Executive Larry Ellison, saying that he is "an extremely valuable asset" whose "pay package is appropriate under the circumstances." Ellison was also Oracle's founder and is owner of roughly 25 percent of its shares. He received compensation valued at $76.9 million for its fiscal year ended May 31. Subsequent to its posting of a couple of disappointing quarterly financial results, Oracle's stock price has lagged United States stock indexes for the bulk of 2013. Ellison's pay amount has spawned discontent from stockholders, many of whom rejected Oracle's pay practices in a non-binding election in 2012.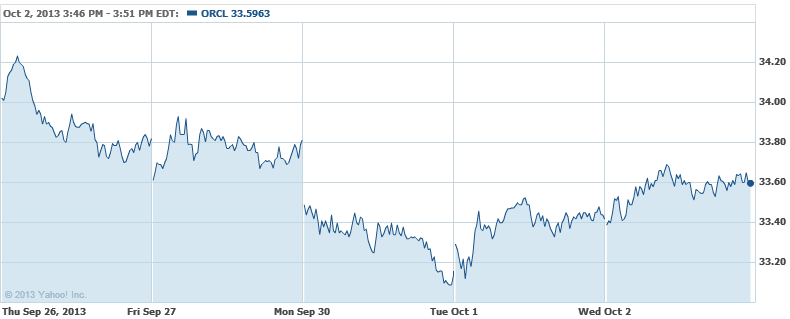 Delta Air Lines Inc. (NYSE:DAL): Current price $24.17
On Wednesday, Delta posted its financial and operating performance for September. Consolidated passenger unit revenue for the month rose by 5.5 percent year-over-year with notably strong results in the trans-Atlantic and domestic entities. The negative impact of yen devaluation softened from its peak in August, resulting in 1 point of system PRASM pressure for September. Delta completed 99.9 percent of its flights in the month and ran an on-time arrival rate of 90.2 percent.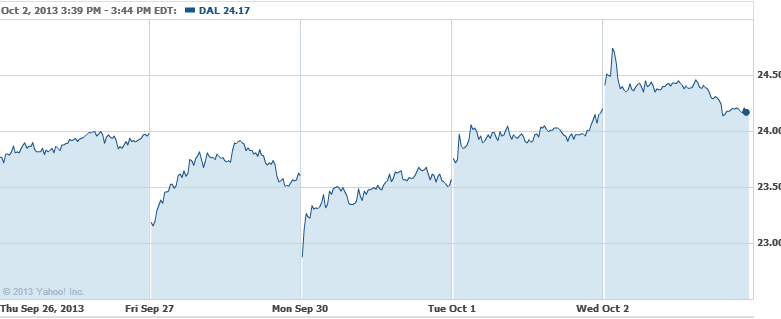 General Electric Co. (NYSE:GE): Current price $24.24
GE has secured a $600-million contract to supply equipment for a liquefied natural gas development in Russia, which represents GE's first LNG project in the Arctic. The facility in the Yamal Peninsula in northern Siberia should help supply energy to rapidly-growing Asia and comes as Europe attempts to lower its dependence on Russian gas. It is thought that the gas liquefaction facility will have an output capacity of 16.5 million tons per year. GE is scheduled to deliver its equipment to Russia in the second half of 2015, and the plant will commence production in 2017.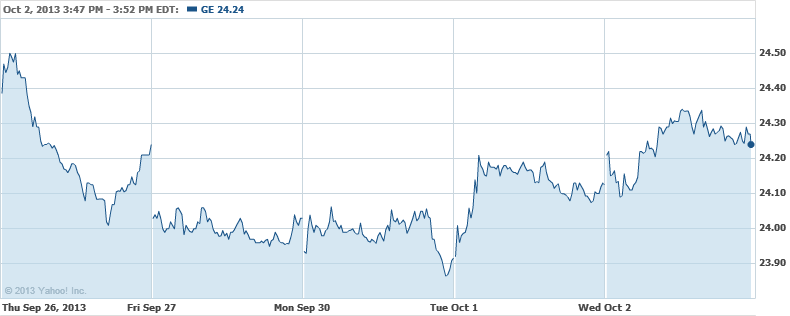 Don't Miss: Which Key Market Is Apple Losing Out On?