Oracle Disappoints, Battle Between Dish & Sprint Rages On: Morning Buzzers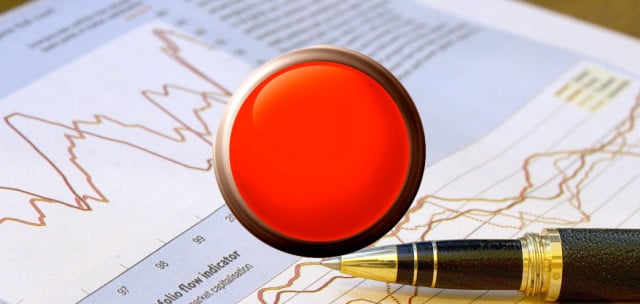 U.S. stock futures rose this morning after reaching record lows at the end of trading yesterday. Investors are preparing for the Federal Reserve to end stimulus within the next year. The Fed's decision to start ending stimulus has especially hurt emerging markets, as investors move back toward advanced economies because returns on offer in developing countries are waning.
Futures as of 8:30 a.m.: DJIA: +0.28%  S&P 500: +0.35%  NASDAQ: +0.32%
Here's your cheat sheet to the stories buzzing on Friday morning:
Sprint Nextel Corp. (NYSE:S) is in the final stages of being acquired by SoftBank. The $21.6 billion deal is the largest ever foreign takeover by a Japanese company. "We look forward to receiving the FCC (Federal Communications Commission) and shareholder approvals which will allow us to close in early July and begin the hard work of building the new Sprint into a meaningful 3rd competitor in the US market," Softbank said in a statement.
Dish Network (NASDAQ:DISH) has decided to buy back $2.6 billion in debt after the company's attempt to purchase Sprint fell through. Dish will now shift its focus to acquiring Clearwire (NASDAQ:CLWR). Dish and Sprint have been in a bidding war over Clearwire, which is already half-owned by Sprint. Sprint recently raised its bid for the remaining shares of Clearwire it doesn't already own to $5 a share, topping Dish's bid of $4.40.
Oracle (NASDAQ:ORCL) shares fell eight percent in premarket trading as the company has reported disappointing fourth quarter earnings. The tech company has been trying to switch to more cloud-based computing options from traditional software, but so far has not been able to keep up with competition in the cloud-computing arena. The quarterly report from Oracle included several troubling signs in addition to low earnings, prompting investors to ditch the stock.
AT&T's (NYSE:T) attempted purchase of Spanish telecommunications giant Telefonica was thwarted by the Spanish government, but the company isn't giving up in its pursuit of foreign acquisitions. AT&T is still in talks with Telefonica and Vodafone as the number two wireless provider in the U.S. looks to expand into Europe and Latin America.
Follow Jacqueline on Twitter @Jacqui_WSCS
Don't Miss: Madoff Still Hurting Investors From Behind Bars.