Oracle Results Due Post-Bell, Kroger's Solid Q1 Numbers, and 3 More Hot Stocks
Oracle (NASDAQ:ORCL): "We expect the company to report muted growth as it continues to face significant challenges in its hardware business," says Seeking Alpha contributor Trefis, regarding Oracle's Q4 results which are due after the bell on Thursday. Analysts are predicting that EPS rose to $0.87 from $0.82 a year earlier, as revenue increased ever so slightly, up 1.6 percent to $11.12 billion.

Kroger (NYSE:KR):  The company's Q1 results reveal that the grocery chain may be back on track, with solid gains in margins and same store sales in comparison to the recent performances by its peers. Kroger has raised its FY13 EPS guidance to $2.73 to $2.80, versus a prior guidance of $2.71-$2.79 and $2.77 consensus. It expects that same-store sales will rise at a 2.5 percent to 3.5 percent rate for the fiscal year.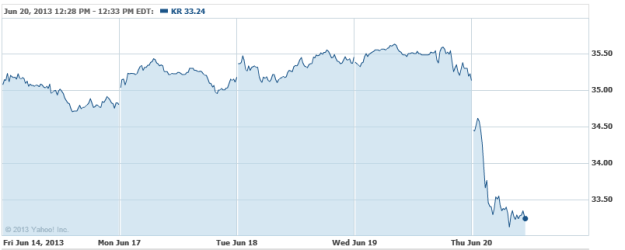 Five Below (NASDAQ:FIVE): An 8.6 million share secondary offering has caused Five shares to slope downwards, all of which are being offered by selling shareholders, including certain members of Five Below's management team and Board of Directors. The underwriters are expected to have a 30-day option to purchase an additional 1.3 million shares to cover over-allotments, and the company won't receive any proceeds from the sale.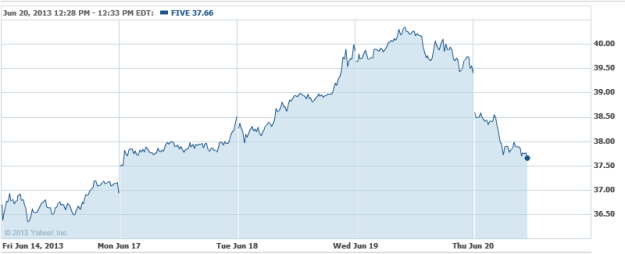 EMC Corporation (NYSE:EMC): EMC has acquired ScaleIO, an Israeli storage startup, for $200 million to $300 million as it tries to better compete with cloud-based storage companies. The ScaleIO acquisition gives the company access to the startup's "block storage," an adaptable, multi-use data-storage technology that makes it easy to scale across thousands of servers. Neither EMC nor ScaleIO offered comments on the purchase, which is reportedly in its final stages.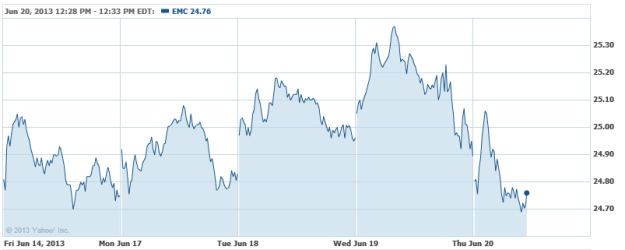 FedEx (NYSE:FDX): Despite an EPS beat and in-line revenue for its fourth quarter, combined with solid performance in operating margins and cost savings, a downgrade from JPMorgan has helped push shares down over 4 percent. Additionally, the company announced plans to purchase businesses in Africa owned by one of its current service providers in the region. Once the deal is complete, the company will gain direct access to seven markets in Africa, as well as 39 facilities.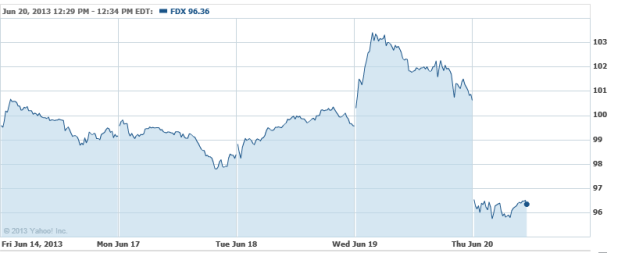 Investing Insights: Is Dell Headed in the Right Direction?