Orchard Supply Collapses and 2 More Stocks at 52-Week Lows
Alexco Resource Corporation (NYSE:AXU): Closing price $2.26
On Friday, Alexco reported silver production of 379,616 ounces during the first quarter from its Bellekeno mine, located in the Keno Hill Silver District in the Yukon Territory. As previously announced, production was lower in the first quarter of 2013 year-over-year from 2012, due to the sequencing of mining through lower-grade areas of the Southwest Zone, resulting in an average silver head grade of 636 grams per ton. Shares closed down 12.26 percent on the day at $2.26, and have been traded in a 52-week range of $2.23 to $6.67.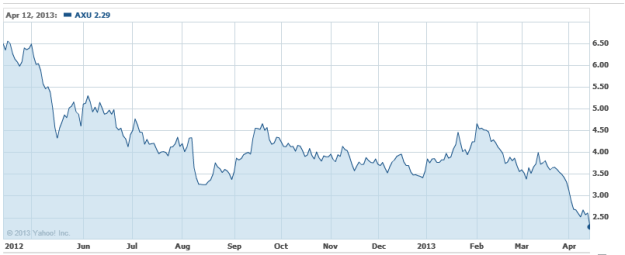 CyberOptics Corp. (NASDAQ:CYBE): Closing price $5.70
The company announced Thursday that it will conduct its conference call to discuss its operating results for the first quarter on Wednesday, April 24th at 4:30 pm Eastern Time. The first quarter earnings release will be posted following the close on that day. shares closed down 4.98 percent on the day at $5.70, having been traded between $5.55 and $10.21.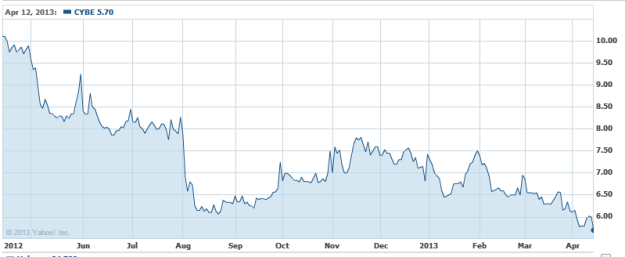 Orchard Supply Hardware (NASDAQ:OSH): Closing price $2.14
The Motley Fool claims that "The easy money may lie in spinning off discrete operations, as was done with what's now Orchard Supply. OSH looked like a winner when it came public last year, but is now worth a tiny fraction of that price, and [the investor Eddie] Lampert has been quietly getting out of it." Shares closed down 45.96 percent on Friday at $2.14, and have been traded in a 52-week range of $1.99 to $22.00.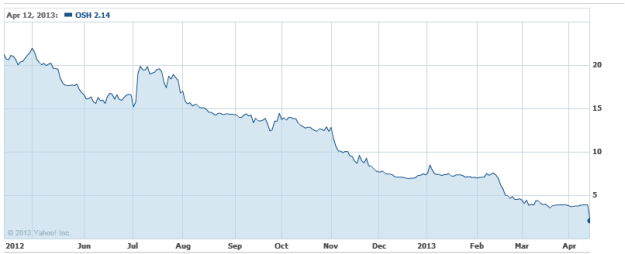 Don't Miss: Consumer Sentiment Hits Nine-Month Low.