Osborne in China: U.K. Relaxes Restrictions on Chinese Banks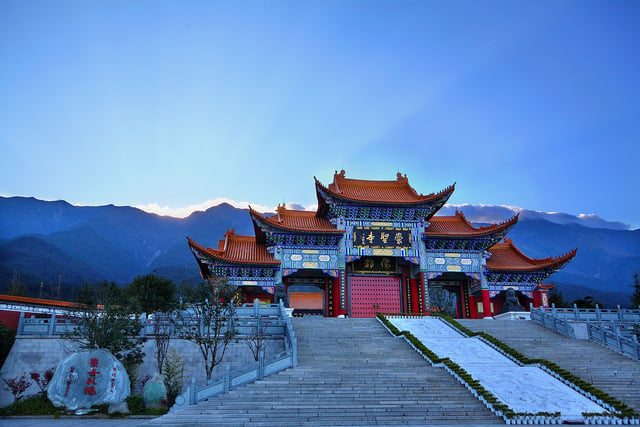 George Osborne, the Chancellor of the Exchequer, has reported new progress has been made in talks between China and the U.K. during his visit to the Asian nation, Reuters reports.
According to the latest deal between the two countries, some Chinese banks will be allowed to operate in the United Kingdom without being subject to all of the usual regulations. The move is designed to bolster Chinese investment in U.K. businesses, as the banks will be allowed to operate largely under the regulations of their home country and will therefore be more likely to place money into the U.K.'s economy.
An eventual goal of Osborne's visit is to establish the United Kingdom, and more specifically London, as the center for trading of the yuan in the western world. London already has the advantage of being a major currency exchange hub, and the Bank of England took an important step earlier this year when it became one of the first European banks to establish a currency swap line with the yuan. Trading activity involving the yuan has risen steadily over the course of the past year, and the yuan has performed remarkably well, trading today at a 20-year high, making the establishment of a hub for exchanges involving a currency a priority for those who want to bolster the U.K.'s economy.
The banking announcement follows a deal enacted by Osborne under which Chinese people applying for travel visas from the U.K. will be allowed new options for obtaining their paperwork.
One new program allows a special priority turnaround time for processing, while another program allows a simultaneous application from a popular visa granting access to many European countries so that tourists to the region can have an easier time gaining access to the U.K. as well.
The move was prompted by a sentiment that many wealthy tourists from China were foregoing the U.K. in their European travel plans, a view supported by handbag sales data from Paris and London. Osborne has been joined on his trip to China by Boris Johnson, the mayor of London, who has seized every opportunity to outclass Osborne during the visit.
Where Osborne has come across as calm and knowledgeable, Johnson has been appealing more to the crowds, citing Harry Potter's relationship with Cho Chang as a sign that relations between the U.K. and China were destined to be just peachy. David Cameron has notably decided  not to visit the country, possibly still due in part to animosity surrounding Cameron's meeting with the Dalai Lama last year.
Johnson did echo the sentiments of many in the U.K. when he spoke to the need to establish better relations with China in order to benefit both nations, claiming that leaving such a potential relationship untouched would do far more harm than good.
Don't Miss: Is Congress Bad for the Stock Market?