Out of Stock Online While Best Buys Are On the Shelf!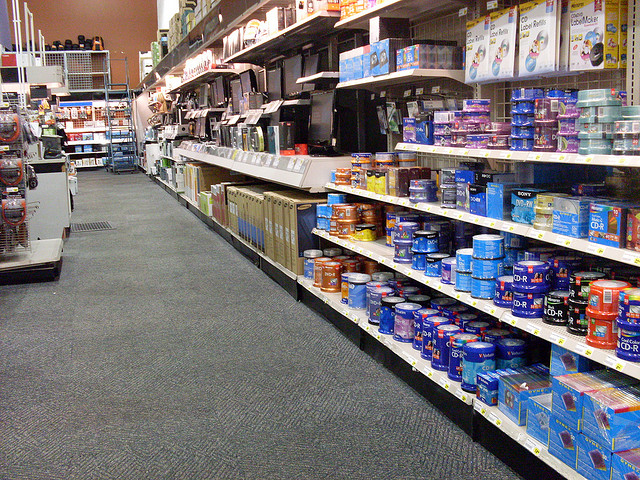 These days many major retailers profit from giving their consumers the convenient option of shopping online. However, electronics titan Best Buy (NASDAQ:BBY) is suffering in Internet sales due to "out of stock" messages appearing on its website despite the products being available at its outlets.
According to the Star Tribune, in fiscal 2012, only 1.3 percent of the 1 billion annual visits to BestBuy.com resulted in a sale, demonstrating just how few online visitors are transforming into actual shoppers.
At a recent Goldman Sachs dotCommerce conference, Best Buy's Chief Financial Officer Sharon McCollam said "We've got 1,000 stores sitting with inventory and have just gotten done telling a customer they can't have what they want."
The Star Tribune also reported that 2 to 4 percent of Best Buy customers did not purchase products because the company website said they were unavailable. Best Buy estimates that in 80 percent of those cases the products were in fact available, sitting on a shelf or in the backroom of a store.
Currently only 50 Best Buy stores ship merchandise for online purchases. McCollam aims to improve Best Buy's supply infrastructure and remedy its loss of potential online revenue by operating 1,000 mini-warehouses from within its 1,000 Best Buy U.S. stores during the next six to 12 months.
Additionally, McCollam intends to introduce re-selling returned merchandise at a discounted rate.
Best Buy estimates it loses almost $400 million annually simply because returned goods are passed on to third-party resellers. In the near future, Best Buy customers will be able to purchase these goods at a discounted rate both online and in-store at allocated "clearance zones."
Analyst for Boston-based consulting firm Kantar Retail Laura Kennedy said McCollam's suggested approach made a lot of sense. "Best Buy has all of this square footage in its stores and needs to make it more productive."
Don't Miss: Why Diageo's Turkish Acquisition Is Now Almost Worthless.