Outlook: Amazon Prime Membership Popularity Soaring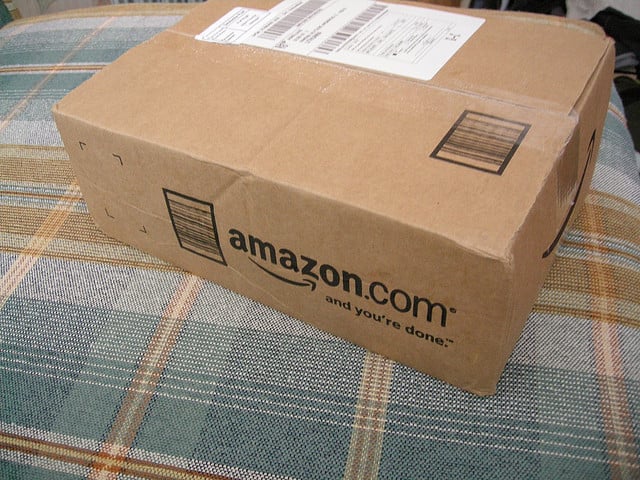 On Thursday, Amazon issued a press release with highlights of the 2013 holiday season. Amazon (NASDAQ:AMZN) set records in several areas, including more Amazon Prime items shipped worldwide than ever before on Amazon's peak shipping day. Cyber Monday weekend was the best ever for Kindle Fire tablets and Kindle e-readers, and 36.8 million items ordered worldwide on Cyber Monday, a new record for the company.
More than one million customers became new Prime members in the third week of December. The pace of Prime subscriber additions appears to have increased, with "millions" of Prime members added in the September quarter and over a million added in the week prior to Christmas. The company acknowledges that there are "tens of millions" of Amazon Prime members worldwide, suggesting that the total is greater than 20 million. This is slightly ahead of the 18 million global Prime members we modeled at the end of September, and suggests to us that Prime membership growth will accelerate in the coming quarters on a year-over-year basis. Prime membership was so popular this holiday that the company limited new signups during peak periods to ensure that the surge in new membership did not impact current members' service.
Millions of Kindle e-readers and tablets were sold this holiday season. The Kindle Fire HD, HDX 7-inch, and HDX 8.9-inch were the bestselling tablets on Amazon.com this season. We believe Amazon Prime attach rate to Kindle sales are significant as the benefits of Prime to Kindle owners continues to grow with the Kindle Owners' Lending Library offering more than 475,000 books that Kindle owners with Prime can borrow for free.
As expected, last-minute shopping online was prevalent this holiday season, exacerbated by the short shopping season. This holiday, the number of shopping days between Thanksgiving and Christmas was at its low point (26 days), compared to its high point (32 days) a year ago. Consumers had fewer shopping days this holiday period than last, creating pressure to make last-minute purchase decisions. We expected the compression to help Amazon and other Internet retailers gain share. The surge of last-minute online shopping overwhelmed UPS and FedEx, causing some shipments to miss the Christmas delivery deadline.
However, last-minute shipping through Prime and Local Express Delivery was still effective for last-minute shopping as the last Prime One-Day Shipping order that was delivered in time for Christmas was placed on December 23 after 10 p.m. PST and the last Local Express Delivery order delivered in time for Christmas was ordered at 12:26 p.m. PST on Christmas Eve and delivered before 4 p.m. PST the same day. We expect online sales to continue to grow every year for the foreseeable future as customers shift purchases from brick-and-mortar retailers to online.
We are aintaining our NEUTRAL rating and $330 price target. Our PT reflects a P/E multiple of 50x our hypothetical FY:19 EPS of $8.38, discounted back five years. Our rating is based on our assessment that Amazon is unlikely to provide investors with a strategy road map. We are not convinced that the company will share sufficient details about spending plans to allow us to accurately model profit growth, and it could be a long time before EPS grows sufficiently to justify its share price.
Investment Thesis
Amazon is a dominant online retailer well on its way to becoming one of the world's largest retailers. The company enjoys considerable advantages over its brick-and-mortar competitors due to its low direct overhead. Amazon management is quite ambitious, expanding into expensive digital media through its Kindle hardware and Prime video streaming, depressing the company's earnings power. Similarly, the expansion of Amazon Web Services has thus far been quite costly, although we think that AWS is at a tipping point and will generate significant leverage going forward. In order to take a position in Amazon, we believe investors must make a leap of faith that its revenues will continue to grow and will generate high contribution margin; we have made the leap of faith on revenues, but the lack of visibility on contribution margin gives us pause, and we prefer to stay on the sidelines. Accordingly, we are maintaining a NEUTRAL rating on Amazon shares.
Risks to the attainment of our share price target include a lack of financial visibility, increasing competition, changes in consumer preferences, changes to the terms or economics of its agreements with its customers or suppliers, dependence on its shipping partners, macroeconomic factors, an evolving tax environment, and legal, regulatory, and security risks, among other factors.
Michael Pachter is an analyst at Wedbush Securities. 
More From Wall St. Cheat Sheet: