Outlook: Best Buy Faces Holiday Headwinds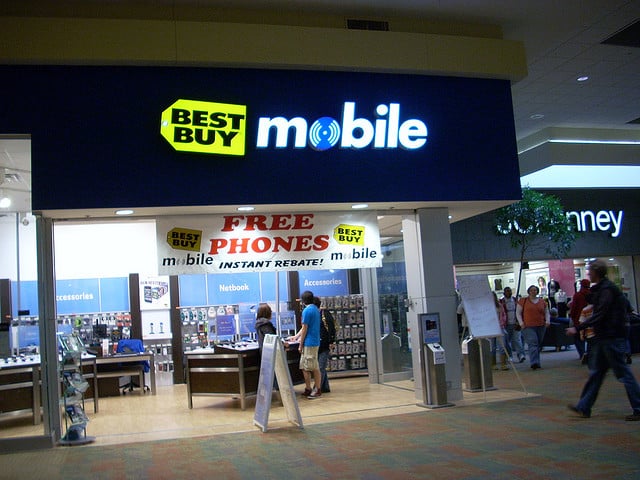 Best Buy (NYSE:BBY) is expected to report a holiday comp on Friday, January 10, before market open. We expect a difficult holiday for Best Buy as the company appears determined to deliver a positive comp and seems willing to sacrificing margins in order to do so. We observed deep discounting during an extremely competitive Black Friday weekend, and promotions have continued.
We expect Best Buy to deliver domestic same store sales growth of close to our +1.5 percent estimate from new console launches, promotional activity and positive comps in entertainment, appliances, and mobile phone categories. Best Buy commentary and our industry contacts reinforce our belief that Best Buy received fewer than 10 percent of next generation consoles shipped, below its historical 15 percent share. We expect the launches to contribute $200 million in sales (around 1.6 percent contribution to the comp), so an overall comp below this figure suggests share losses elsewhere. We continue to expect negative international comps.
We think share of accessories will continue to shift to Amazon (NASDAQ:AMZN) this holiday, particularly as Amazon Prime membership continues to grow. We estimate domestic Prime members total 15-17 million, and believe that Prime membership shifts consumer behavior to use Amazon as a convenience store; convenience purchases like batteries, printer cartridges, phone chargers, cords, and cases are likely to continue their inevitable migration online this holiday and beyond.
A key part of the "Renew Blue" initiative is to grow domestic service contracts and warranty sales, which we estimate total approximately $1.5 billion annually. This category faces several headwinds in the coming year. We believe that the category contributes approximately $600 million to annual operating profit, or close to half of the company's consolidated total. In our view, consumers buying their second or third flat panel TV or smart phone are less likely to purchase a warranty than they were with their first, and we expect to see this category reverse from positive domestic comps to negative over the coming year.
We are maintaining our UNDERPERFORM rating, but are raising our 12-month price target to $18 from $9 due to 40 percent market appreciation over the last year and far better management execution than we expected. Our target is based on an EV of 10x sustainable free cash flow, reflecting expected negative comps in 2014, further margin erosion, low visibility, lack of guidance, and doubts about the sustainability of Best Buy's turnaround plan. We expect comps declines to continue, and we expect price matching to continue to pressure margins.
Michael Pachter is an analyst at Wedbush Securities. 
More From Wall St. Cheat Sheet: