Outlook: Can GameStop Win Against Digital Downloads?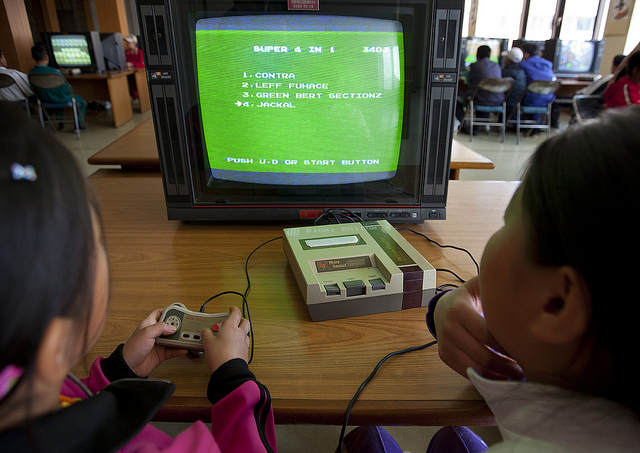 Before market open on Thursday, November 21, GameStop (NYSE:GME) will report fiscal Q3:13 (ending November 2) results, and will host a call at 8:00 a.m. PT (dial: 800-768-6569, passcode: 2692190, webcast: http://investor.gamestop.com).
We expect a Q3 beat. Our estimates are for revenue of $1.99 billion, comps of +15 percent and EPS of $0.58 versus consensus of $1.98 billion and $0.56, and guidance of up +11-15 percent comps and EPS of $0.50-$0.55. NPD combined console/handheld HW and SW sales for Q3 were up just over 15 percent, and GameStop has consistently gained market share all year, with likely over-allocations of Take-Two's (NASDAQ:TTWO) GTA V. We expect an EPS beat from top-line growth, repurchases ($311 million remaining), and digital and mobile growth. Implied FY digital revenue guidance of $788-$851 million implies $456-$519 million in 2H (versus $378 million in 2H:12) at an estimated 40 percent margin. Implied FY mobile revenue guidance of $239-$258 million implies $137-$156 million in 2H (versus $143 million in 2H:12) at an estimated 30 percent margin.
GameStop will likely raise full-year guidance, but not by as much as the expected Q3 beat. FY:13 guidance is for comps of down 3.5 percent to up 1.5 percent and EPS of $3.00-$3.20. We believe management will remain conservative due to uncertain next-gen console quantities and impact of the launches on current-gen software purchases. The sell-through for this holiday's key titles could shift toward early next year, with sales 10-20 percent below historical levels in November through December and next-gen catalog in January through March making up the difference.
In our view, the consensus Q4 EPS estimate of $2.15 remains too low given the two next-gen console launches. Our current estimate is $2.22, well above the high end of implied guidance of $1.90-$2.15, and last year's $2.16. We expect sell through of 1.5-1.6 million PS4s in the U.S. in November, followed by another 500,000 per month through the end of January, with Microsoft likely matching these quantities.
We believe that GameStop will compete favorably for 50 percent of 2013 units for each console in its retail markets, meaning that GameStop could see an allocation of as many as 1.5 million consoles in November, driving its sales up by more than 20 percent, and well above guidance for a mid-single-digit positive comp.
We are maintaining our OUTPERFORM rating and $60 12-month price target. Our PT is based on 15x our FY:14 EPS estimate of $4.05. Although many quality retailers trade at 20x EPS, GameStop faces headwinds from the transition to digital downloads.
Michael Pachter is an analyst at Wedbush Securities.
Investing Insights: Will Comcast Continue to Trade Near Highs for the Year?