Outlook: Does a Nintendo Decline Signal Game Over?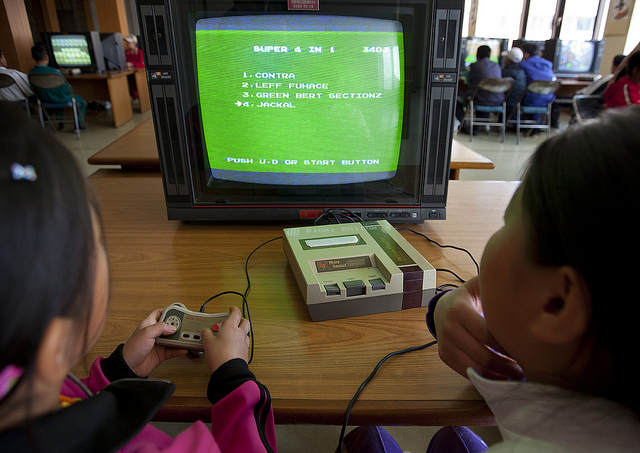 On Wednesday, October 30, before market open in the west, Nintendo Co., Ltd. (NTDOY.PK) will report Q2:14 (September) results. It will not hold a financial results briefing.
We expect another miss in Q2. Nintendo is likely to report Q2 results below our estimates for revenue of 155 billion yen (up 33 percent year-over-year) and EPS of 7 yen, compared to consensus for revenue of 139 billion yen and EPS of (29) yen. According to NPD, Nintendo's Q2 U.S. HW dollar sales were down 3 percent year-over-year, while SW dollar sales were down 18 percent, both well below our estimates. Wii U, introduced domestically last November, continues to sell significantly below the levels typically associated with a new console launch. F/X rates for the quarter were 99 yen/$1 and 131 yen/1 euro versus Nintendo's FY:14 assumptions of 90 yen/$1 and 120 yen/1 euro, positively impacting results.
We expect FY:14 guidance to remain largely unchanged. Nintendo has guided to FY:14 revenue of 920 billion yen, operating income of 100 billion yen, and EPS of 430 yen. Despite a difficult start to FY:14, Nintendo has a significant number of quality releases later this year, and we expect continued optimism about a turnaround.
The Wii U price cut and October introduction of the 2DS may be insufficient to turn around Nintendo's sagging fortunes in the console and handheld markets, respectively. In August, Nintendo announced a $50 reduction in the suggested retail price of the Wii U Deluxe bundle to $299.99, effective September 20. We do not think the price cut alone will be enough to jump start sales, as the perception remains that Wii U could be an inferior machine to the PS4 and Xbox One. Compelling bundles will help somewhat, but the Wii U's future appears bleak.
Also in August, Nintendo announced the 2DS Portable, released on October 12 at $129.99, which plays all 3DS and DS games in 2D. Although the response to the 2DS has been tepid so far, it could drive sales 25 percent higher over the near-term. In the long-term, however, we think dedicated handheld gaming device sales will remain challenged by the ubiquity of smart phones and tablets.
Maintaining our NEUTRAL rating and 12-month price target of 12,000 yen. Our PT reflects a 10x forward EV/adjusted EPS multiple, and is a premium to its 8,000 yen/share in cash and investments. We expect continuing weakness in handheld demand despite the introduction of the 2DS. In addition, we expect console market share erosion to accelerate upon the November launches of the next-gen consoles from competitors Microsoft and Sony.
Michael Pachter is an analyst at Wedbush Securities.
Investing Insights: Is Zynga Poised to Trade At Yearly Highs After Earnings?