Outlook: Entertainment Software Poised for Price Cuts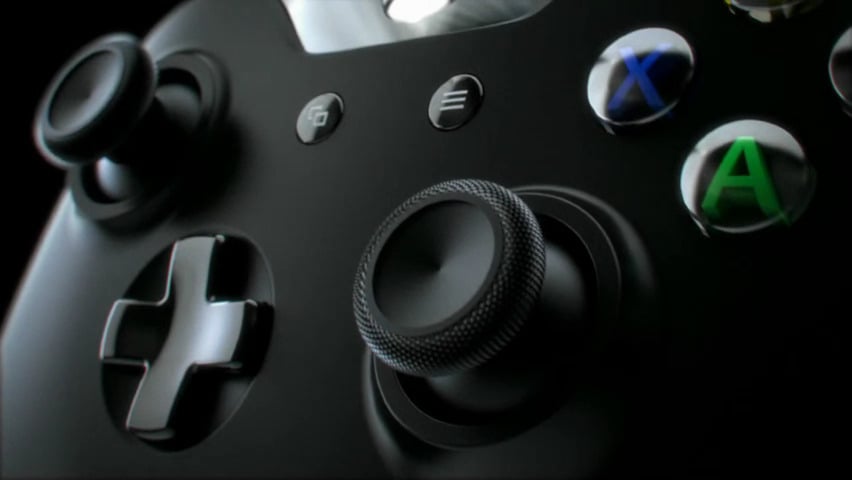 After the market close on Thursday, November 14, NPD is expected to release the October 2013 (four-week period ending November 2) U.S. retail video game software sales data.
We expect console/handheld software sales of $580 million, up 34% compared to last year's $433 million due to a stronger release slate this October and the continued positive impact of Grand Theft Auto V. In September, sales were up y-o-y for the second consecutive month and third month this year due to GTA V, which benefitted from superb reviews and pent-up demand after a five-and-a-half-year wait.
Positive growth could continue for the remainder of the year as well due to the upcoming introductions of the PlayStation 4 (November 15) and Xbox One (November 22), although uncertainty remains.
Exhibit 1: Estimated Console/Handheld Software Sales (by Publisher)
By publisher ($ millions)
YoY                                MoM
Sep-13E        % change                       % change
Activision Blizzard (NASDAQ:ATVI)                       $30                 -20%                                -37%
Electronic Arts (NASDAQ:EA)                                    $134                  86%                                  34%
Nintendo (TYO:7974)                                                        $80                  47%                               188%
Take Two Interactive (NASDAQ:TTWO)              $120                  14%                                 -75%
Ubisoft Entertainment (EPA:UBI)                         $125                644%                                744%
Five Covered Publishers                                                    $489                  71%                                  -26%
Overall Industry                                                                    $580                  34%                                  -23%
Publishers as % of Market                                                     84%
Source: The NPD Group/Retail Track and Wedbush Securities estimates.
We expect console/handheld software sales to be led by a handful of new releases and September's Grand Theft Auto V. The best-selling new releases will likely include Activision's Skylanders: Swap Force (360, PS3, Wii, Wii U, 3DS), EA's Battlefield 4 (360, PS3, PC), Nintendo's Pokémon X (3DS) and Pokémon Y (3DS), Ubisoft's Assassins Creed IV: Black Flag (360, PS3, Wii U), and Warner Bros.' Batman: Arkham Origins (360, PS3, Wii U, PC, 3DS, PS Vita).
It is worth noting that Battlefield 4 is comping last year's disappointing Medal of Honor: Warfighter, while due to the timing of the retail calendar, the first five days of sales for Assassin's Creed occurred in October this year, after the game was a November release last year. We also expect Take-Two's record-breaking September release, Grand Theft Auto V, to be among the month's best sellers. On October 29, Take-Two announced that the game had sold-in nearly 29 million units to date. Last month, Take-Two announced worldwide retail sales of over $800 million for GTA V's first day of release, and over $1 billion for the first three days, both industry records. On October 15, Nintendo announced that Pokémon X and Pokémon Y, which were released simultaneously, had sold over 4 million units across the Americas, Europe, and Japan in the first two days of release.
We expect hardware sales of 75,000 Wii U units (down 21 percent m-o-m), 165,000 Xbox 360 units (down 39 percent y-o-y) and 170,000 PS3 units (up 1 percent y-o-y). Wii U will benefit from a $50 price cut for the Deluxe set and the Zelda bundle. Both Xbox 360 and PS3 will benefit from the reintroduction of holiday bundles, with the PS3 seeing a unit boost from the new $199 12GB model and its GTA V bundle. We believe Nintendo's 2DS, which debuted on October 12 at $129, sold 80,000 units.
We do not think three hardware price cuts will be enough to offset current-gen demand weakness at year end. We believe the response to the new $199 PS3 model will wane, likely as the small storage limits the gamer's ability to download games digitally. We believe the $50 price cut for the Nintendo Wii U will have a minor impact on console sales until the release slate improves significantly. Finally, the $50 price cut for the PS Vita does not address its biggest competitive obstacle, the plethora of mobile devices that many gamers have gravitated towards in recent years.
Michael Pachter is an analyst at Wedbush Securities. 
Don't Miss: Xbox One Versus PlayStation 4: Too Close to Call?