Outlook: GameStop Weathers Digital Download Headwinds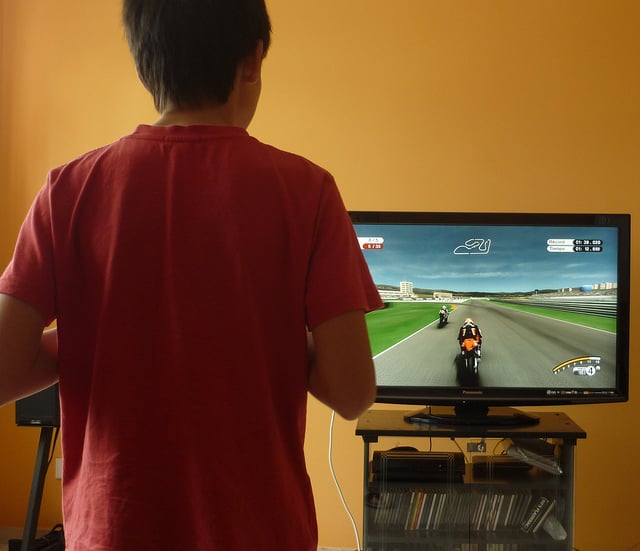 The consensus Q4 EPS estimate of $2.16 appears quite conservative given the two next-gen console launches and GameStop's (NYSE:GME) disproportionately high allocation. Our current estimate is $2.22, well above the high end of guidance of $1.97-$2.14, and last year's $2.16. We expect sell through of 1.5-1.6 million PlayStation 4s in the U.S. in November, followed by another 500,000 per month through the end of January, with Microsoft likely matching these quantities.
We believe that GameStop will compete favorably for 50 percent of 2013 units for each console in its retail markets, meaning that GameStop could see an allocation of as many as 1.5 million consoles in November, driving its Q4 sales up by more than 20 percent, and well above guidance for a +2 percent to +9 percent comp.
Current generation software sales are likely to be negatively impacted by the next generation launches, keeping management cautious. The company's positive commentary about console launches and allocations implied that they expect robust sales, but it is clear to us that sales of current generation software have been impacted by the launches, and it is possible that current generation software sales are down by 20 percent or more in November through January, with only partial offset from next generation software sales. GameStop's comp guidance suggests that hardware sales are up year-over-year, while software sales are down.
Used margins pressured GME shares. While explained well on the call, used margins were at their lowest level in 12 quarters, and the second lowest level in GameStop's 11 year history. It attributed weakness to mix and promotional activity, as it intentionally offered extra trade-in credits for customers buying next-gen consoles. We expect used margins to remain at within the 46-48 percent historical range throughout 2014, as a large percentage of GameStop's next generation console sales will likely be funded with trade-in credits. However, we expect used gross profit dollars to grow by $160 million, or approximately $0.90/share next year.
Mobile and digital sales have stabilized. GameStop has grown these categories a great deal over the past two years, but growth appears to have slowed. The acquisition of Spring Mobile's 152 stores should help revive mobile sales growth. We are maintaining our OUTPERFORM rating, 12-month price target of $60. Our PT is based on 14.5x our FY:14 EPS estimate of $4.15. Although many quality retailers trade at 20x EPS, GME faces headwinds from the transition to digital downloads.
Michael Pachter is an analyst at Wedbush Securities.
Don't Miss: Box Office Preview: 'Catching Fire' and Everything Else.