Outlook: Is Twitter Ready to Leave the Nest?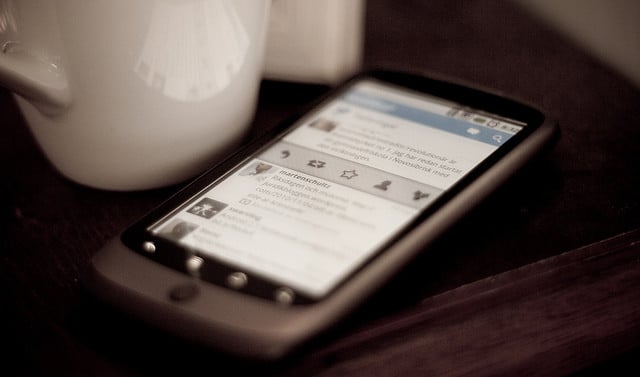 We are initiating coverage of Twitter (NYSE:TWTR) with a NEUTRAL rating and a 12-month price target of $37. We arrive at our $37 PT by assuming that Twitter doubles its MAUs from the current 230 million to 460 million over the next five years, and by further assuming that its current rate of 7 timeline views per day grows to 10 timeline views per day due to more Verified Accounts. This results in a cumulative annual timeline view total of 1.7 trillion views.
We believe Twitter has the potential to generate as much as a penny per timeline view. However, we have assumed a far more conservative $0.005 per timeline view, resulting in $8.4 billion in annual revenue. With gross margin of 65-70 percent and opex of $2 billion annually, we believe Twitter has the potential to deliver $3.5 billion in EBITDA by 2018. We apply a conservative EBITDA multiple of 15x, discounted back at 15 percent. This leads us to a present value of $25.8 billion, or a value of $37 per share.
Twitter is likely in the early innings of its growth. We believe that the majority of the world's 2.4 billion Internet users have great potential to find something or someone on Twitter that they are interested in. We think Twitter has 230 million MAUs generating over 500 million Tweets daily. Because of its critical mass, it should enjoy a competitive advantage for the foreseeable future.
Twitter has experienced rapid revenue growth over the past two years. The YoY growth rate for Advertising Services revenue has exceeded 100 percent in every quarter since the beginning of 2012, with Q3:13 at a very strong 123 percent. In addition, Data Licensing revenue has remained positive, despite indications from the company that its long-term growth is more limited. We believe robust top-line growth was a key driver of Twitter's high valuation. We expect Advertising Services revenue growth to continue to be positive for the foreseeable future due to a slew of premium advertising product introductions that began in 2010.
Twitter offers a variety of targeting options for more efficient advertising. Due to the asymmetric "follow" model, it is able to get an up-to-date snapshot of each user's interests at any point in time. This knowledge is combined with the user's detailed history on Twitter (clicks, replies, Tweets, Retweets, etc.) and his location to form his "Interest Graph." We believe this Interest Graph enables stronger advertising targeting, which benefits the user, the advertiser, and Twitter itself. Twitter is also able to target based upon gender, mobile or desktop device, and TV viewing.
Michael Pachter is an analyst at Wedbush Securities.
Don't Miss: Facebook 'Like' Redesign: No More Love for the Thumbs-Up.