Outlook: Will Facebook Estimates Continue to Rise?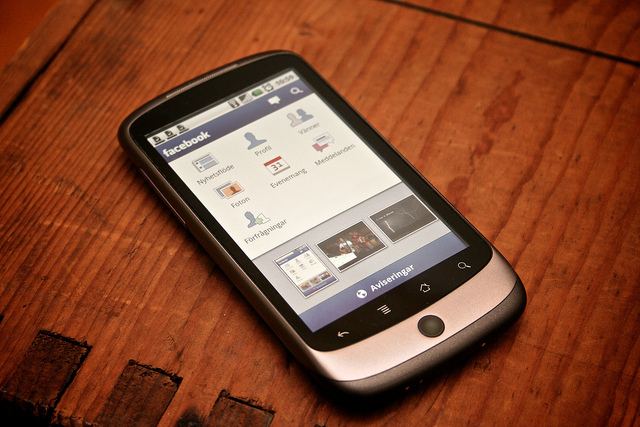 Facebook (NASDAQ:FB) exceeded both revenue and EPS expectations for Q3:13. Total revenue was $2.02 billion, compared with our estimate of $1.94 billion and the consensus estimate of $1.91 billion. Mobile advertising drove revenues at 49 percent of ad revenue. Non-GAAP EPS was $0.25 (excluding an $0.08/share net charge), compared with our estimate of $0.20, and the consensus estimate of $0.19. The EPS beat was driven by top-line strength and lower than expected expense.
Mobile revenues grew 34 percent sequentially and 17 percent above our expectations for the quarter. As the time spent on mobile devices increases, it is clear advertisers will chase consumers. According to the company, mobile currently represents approximately 12 percent of consumer media time but only 3 percent of ad budgets.
Facebook entered Q3 with positive ad momentum. Over 1mm advertisers appeared on the site in Q2, doubling the prior year, with the number of marketers using Customer Audiences more than doubling q-o-q. News Feed ads had a median return of almost double that of non-News Feed ads, and we expect recent algorithm tweaks to increase relevancy. Instagram announced ads will begin to show up in U.S. feeds. These initiatives should prolong ad strength. The company intends to deliver newsfeed ads at the same rate for the foreseeable future.
Video continues to make inroads across the platform. On October 21, Facebook added video to mobile app install ads. Last month, it announced limited testing of auto-play videos on mobile with content from personal accounts, verified pages, musician pages, and band pages. According to Advertising Age, Facebook is expected to charge $1.0-$2.4 million for a day's distribution of a 15-second spot. We view this initiative as targeting TV budgets. According to eMarketer, advertisers will spend $5.7 billion on video ads in 2014, up from $4.1 billion in 2013. We are particularly optimistic that Facebook video ads will appeal to media companies.
We are increasing our FY:13 estimates for revenue to $7.62 billion from $7.43 billion and for EPS to $0.83 from $0.75 to reflect Q3 results. We are increasing our FY:14 estimates for revenue to $10.8 billion from $9.50 billion and for EPS to $1.21 from $0.98 to reflect continued mobile revenue growth.
We are maintaining our OUTPERFORM rating and raising our 12-month price target to $72.50 from $58. Our PT reflects a P/E multiple of 60x our FY:14 EPS estimate of $1.21. Our price target reflects market conditions, improving mobile monetization, and the relatively untapped video advertising opportunity.
Michael Pachter is an analyst at Wedbush Securities.
Don't Miss: Facebook Earnings Give Shareholders Another Reason to Believe.