Outlook: Will GTA V Continue to Lead as the Holidays Approach?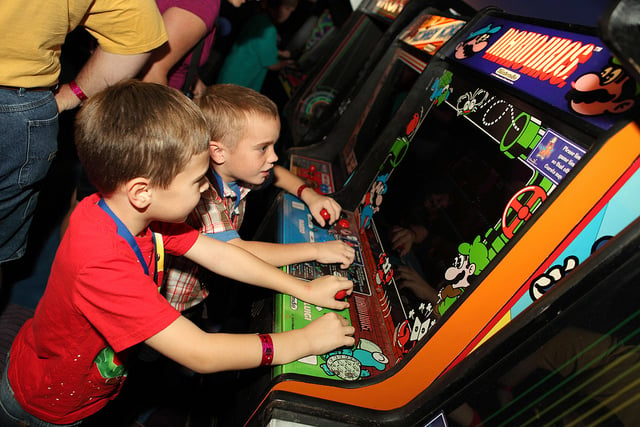 In October, Zynga (NASDAQ:ZNGA), Take-Two (NASDAQ:TTWO), and Electronic Arts (NASDAQ:EA) reported better-than-expected results, and Nintendo reported worse-than-expected results. Ubisoft (EPA:UBI) negatively pre-announced sales results and delayed Watch Dogs and The Crew. The Wedbush Video Game Index, our market cap-weighted index of video game companies, was up 1 percent for the month of October, and underperformed the broader market averages, with the Russell 2000 up 2 percent and the S&P 500 up 4 percent, which increased despite the U.S. government shutdown in the first half of the month.
Ubisoft had the weakest month, down 17 percent after announcing the delay of Watch Dogs and The Crew. Take-Two was down 1 percent despite the record setting release of GTA V due to lack of visibility into its release slate. Nintendo (TYO:7974) was down 1 percent after announcing disappointing results towards the end of the quarter. Electronic Arts increased 3 percent, announcing Q2 results that exceeded expectations during the month. GameStop (NYSE:GME) increased 10 percent as investors remained confident in a strong next-gen console cycle to begin in November. Majesco (NASDAQ:COOL) increased the most during the month, up 11 percent after being down 15 percent in September.
On a constant f/x basis, the index was roughly flat. September U.S. console/handheld software sales were $754 million, up 52 percent compared to September 2012, but well below our estimate of $910 million due in part to a greater-than-expected mix of digital and international sales of new release.
Take-Two's Grand Theft Auto V (360, PS3) sales were up y-o-y for the second consecutive month and third month this year, which benefitted from superb reviews and pent-up demand for the title that saw its last installment over five years ago. From its September 17 U.S. release date through the retail month-end of October 5, we estimate that the game achieved sales of  $1.2 billion worldwide, with 35 percent from domestic retail (recorded by NPD), 10 percent from digital (the game was available day-and-date on PlayStation Network), and 55 percent from international retail.
The large estimated percentage of digital and international sales explains the difference between domestic retail sales as measured by NPD and the amounts discussed in Take-Two' s press releases. Industry sales will likely also be up y-o-y in October due to continuing GTA V sales, the release of EA's Battlefield 4, which has an easy comp against 2012's Medal of Honor: Warfighter, and the inclusion in October data of the first five days of sales for this year's Assassin's Creed, a November release last year.
Key October Headlines
o 10/10 – Delaware court overturned the injunction blocking the Vivendi, Activision Blizzard, and ASAC II LP transactions.
o 10/12 – Nintendo launched the Nintendo 2DS system the same day as Pokémon X and Pokémon Y.
o 10/15 – SoftBank and GungHo Online Entertainment purchased 51 percent of Supercell's voting stock for $1.53 billion.
o 10/15 – Ubisoft pre-announced Q2:14 sales and announced release delays of Watch Dogs and of The Crew.
o 10/17 – NPD announced September console/handheld SW sales below our expectations and HW sales above.
o 10/22 – EA announced that Titanfall (One, 360, PC) will be available in March and The Sims 4 (NYSE:PC) in fall 2014.
o 10/24 – Zynga reported above consensus Q3:13 results and provided initial Q4:13 guidance.
o 10/29 – Take-Two Interactive Software beat expectations driven by GTA V, and increased FY:14 guidance.
o 10/29 – Electronic Arts Q2:13 EPS exceeded expectations. Full year EPS guidance was raised.
o 10/29 – EA released Battlefield 4 (360, PS3, PC).
o 10/30 – Nintendo Q2:14 results were below expectations and the company maintained full year guidance.
Key November events:
o 11/5 – Activision and Infinity Ward to launch Call of Duty: Ghosts.
o 11/6 – Activision Blizzard to report Q3:13 results. ⇑ ATVI
o 11/12 – Ubisoft to report 1H:14 results. ⇓ UBI.FP
o 11/14 – October NPD U.S. video games sales data release.
o 11/15 – Sony (NYSE:SNE) to launch PS4.
o 11/21 – GameStop to report Q3:13 results. ⇑ GME
o 11/22 – Microsoft (NASDAQ:MSFT) to launch Xbox One.
o 11/29 –Black Friday.
Michael Pachter is an analyst at Wedbush Securities.
Don't Miss: T-Mobile: The Un-Carrier Has Arrived.