Panasonic Chairman to Quit after Huge Losses and 4 Other Hot Stocks
Goldman Sachs (NYSE:GS) has been assigned a Buy rating and a price target of $175 by Guggenheim after the firm started its coverage of the investment bank. Similarly, Guggenheim commenced coverage of Morgan Stanley (NYSE:MS) with a Neutral rating and a price target of $25.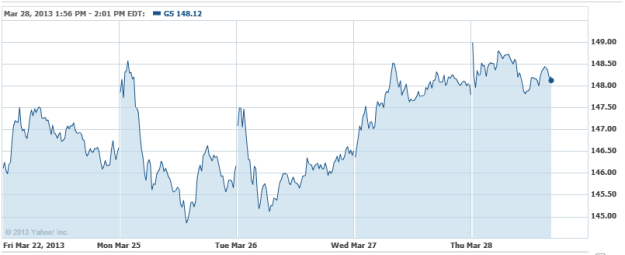 Panasonic (NYSE:PC) chairman excepts moral responsibility for the company's lacklustre results and will step down in June, ahead of schedule. Panasonic is likely to report an over $8 billion annual loss for the fiscal year ending this month. Company president Kazihuro Tsuga is determined to improve profitability and has announced a mid-term business plan and strategy for the subsequent fiscal year. He also assured that the company will shed unprofitable businesses, though he did not mention its TV business.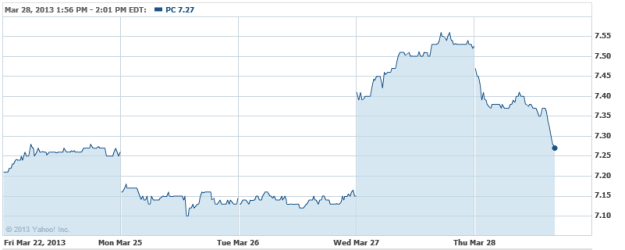 Goldman Sachs commenced coverage on LuluLemon Athletica (NASDAQ:LULU) with a Neutral rating and a price objective of $72.00. Analyst Lindsay Drucker Mann remarked that the "disruptive" specialty retailer is in a category of its own and that it had a niche position in the growing market of women's athletic clothing. Since Lulu is said to be in a period of transition, the analyst is keeping the stock on a neutral rating for now, though it is still impressed with the high quality growth story that is Lulu.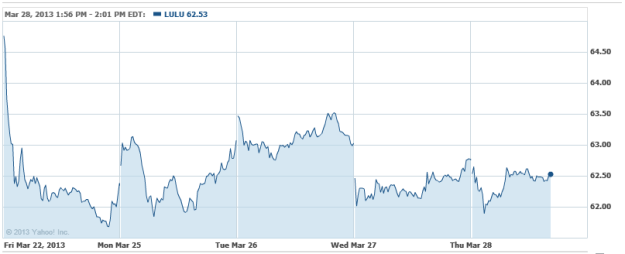 Goldman Sachs restarts its coverage of Nike (NYSE:NKE) and assigns the company a Buy rating and a price objective of $70. Analyst Lindsay Drucker Mann says the company "appears to be on the verge of a multi-year growth spurt, with visibility into critical P&L drivers," expecting 18-20 percent EPS growth.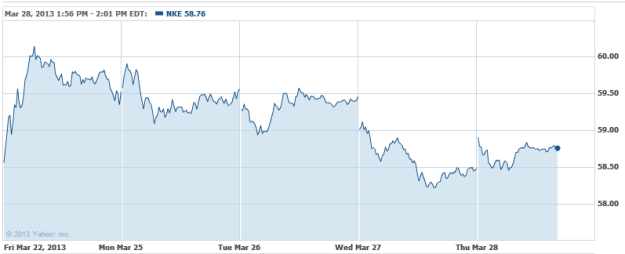 Don't Miss: Here's How BlackBerry Made an Unexpected Profit.