Paradigm Shift: Emerging Markets Fading, Developed World Fostering Global Growth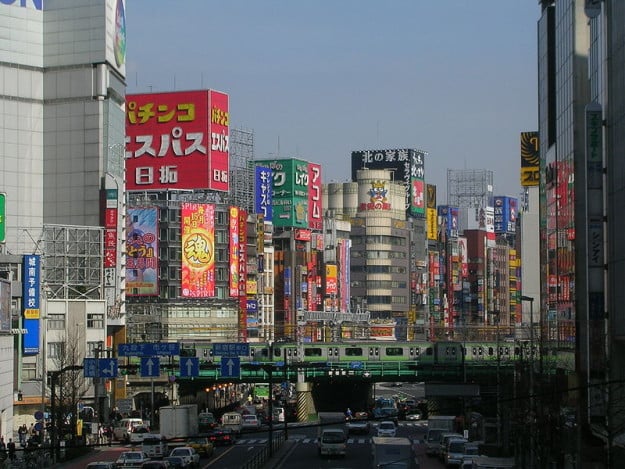 As of last month, investors had removed 27 percent of the money that had gone into emerging markets, an amount totaling $13.9 billion, Bloomberg reports. However, this downturn in growth isn't offset by nothing: countries like Brazil, Russia, India, and China (BRIC) are slowing at a time when Japan and the United States are starting to crawl forward. Each country's story is different — emerging markets often turn to the developed world for investment, though places like China have already figured out that in a tumultuous global economy, growth is better off coming from within.
Brazil's story is that growth has all but halted over the past three years, plummeting from 7.5 percent to less than 1 percent in 2012. Inflation now at 6.5 percent, and consumption gained at less than 0.1 percent in the first quarter of this year.
Bridgewater Associates is estimating that the likes of the U.S., Japan, and Europe are now producing more in the total global economy than emerging nations, a trend that can be especially attributed to the pick-up in Japan this year.
Under Prime Minister Shinzo Abe, the country has aggressively attacked the deflation problem that has stifled the island nation for years. Massive amounts of money has been into the economy, helping soften the yen against the dollar once more. Japan's first- and second-quarter growth this year has been 3.8 percent and 2.6 percent, respectively, both greater than gains made by the U.S., and certainly more impressive than the fortunes of Europe.
While Europe can almost claim that better days are coming, China is doing a bit of soul searching amid disappointing growth numbers so far this year, trying to reconcile reforms with the need to be one of the largest contributors to the world's $74 trillion economy.
Market-oriented reforms paint a very promising Chinese future, as business owners will hopefully get help from more competitive lenders and an influx of private banks into the economy, according to Reuters. A commitment to expanding domestic consumption will provide a path whereby the country can continue to be a major player in exports across the world while having a thriving and prosperous population with greater purchasing power.
For the United States and Europe, short of more efficient governance, growth is likely to be found in the trade agreement currently being worked out between the world's two largest economies. The agreement will see tariffs almost completely reduced, and regulations made more lenient for transatlantic business operators, allowing an avenue for growth on each side of the Atlantic.
Don't Miss: Here's Why the Housing Market Is Cooling Off and Why It's OK.