Payrolls Beat Expectations: Is the Labor Market on the Upswing?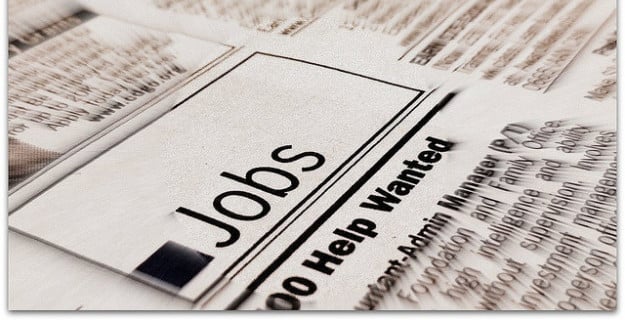 The U.S. labor market is under a microscope right now. Headline unemployment broke 7.0 percent at the end of 2008 as the fallout from the financial crisis spread through the economy, and hit a recent high of 10 percent in October 2009.
The headline rate — which does not include the discouraged or marginally-employed — has declined just 2.4 percentage points since then, chipped at in fractional blocks as government payrolls, usually a source of growth in recessions, shrink, and private employers hesitate because of uncertain economic conditions and a dense financial environment.
Speaking earlier in July, New York Federal Reserve Bank President William Dudley suggested that despite the fact that job loss rates have fallen, calling the labor market "healthy" may be overly optimistic. "Numerous indicators, including the behavior of labor compensation and household assessments of labor market conditions, are all consistent with the view that there remains a great deal of slack in the economy…Although the unemployment rate has declined by 2.5 percentage points from its peak of 10 percent in October of 2009, much of this decline is due to the fact that the labor force participation rate has fallen by 1.5 percentage points over this period."
But recent data has helped create a more positive perception of labor market conditions. The ADP National Employment Report — compiled and issued by the payroll processor — showed that 200,000 jobs were added in July, up from 198,000 in June and above the six-month average of 169,000.
ADP's payroll data came in ahead of expectations, and could help soften the landing of any of the rhetorical prep work expected from Chairman of the Federal Reserve Ben Bernanke on Wednesday afternoon. The Fed has made it clear that its position on monetary policy will be sensitive to incoming economic data, and particularly labor market conditions. While the Employment Situation report, which is released on Friday, really sets the tone of the conversation, ADP's payroll report is a timely and reliable indicator of job growth.
The U.S. Bureau of Labor Statistics also tracks payroll employment, although it has not released data for July yet. In June, the BLS reported payroll growth of 195,000, in line with ADP's calculation.
Don't Miss: Is the Housing Market Still Battling Higher Interest Rates?