Pentagon to Boeing: We Want Our Money Back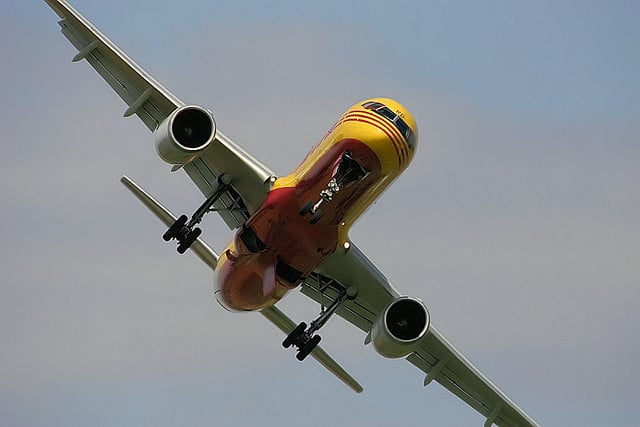 Boeing (NYSE:BA) — the Pentagon's second-largest contractor after Lockheed Martin (NYSE:LMT) — has been accused two times in the past two years of pricing parts excessively. The primary problem found by the Pentagon's inspector general in a June audit, which was obtained by Bloomberg News, was that wasteful spending resulted from personnel at the Pentagon's purchasing arm, who failed to negotiate "fair and reasonable prices" or to perform sufficient oversight, and from Boeing, which failed to pass on savings it gained from its subcontractors.
In particular, the Defense Logistics Agency's audit showed that Boeing billed the Pentagon $13.7 million for 1,469 spare parts, among those items was a $10 device for which the defense contractor charged $2,286 apiece. The purchasing arm of the Pentagon overpaid by about $1.3 million for 573 of those aluminum devices, called bearing sleeves, which are used on an aircraft's main landing-gear door.
After the audit was completed, the inspector general recommended that the agency "implement available options to recover from Boeing the overpayment" and that it negotiate for a refund, the office of the Inspector General said in a summary posted to its Website. And that is just what the agency did. In a statement emailed to Bloomberg, the agency spokeswoman Michelle McCaskill said it was "seeking a refund from Boeing" that will be "for the full $13.7 million identified."
Company officials met with Pentagon representatives on Wednesday in order to resolve that refund request.
The Pentagon's inspector general found that its Defense Logistics Agency was excessively charged by reviewing a sample list of parts ordered under a 2009 "basic ordering agreement" for components and assemblies used on B-1B and B-52 bombers, E-3 surveillance aircraft, KC-135 tankers, Minuteman nuclear missiles, and AC-130U gunships, reported Bloomberg.
"We are meeting with DLA officials to understand and resolve issues" identified in the audit, "as well as address DLA's letter requesting a voluntary repayment," Paul Guse, a spokesman for Chicago-based Boeing, said in an emailed statement to the publication.
A 2011 inspector general's audit of two Boeing contracts for an Army depot in Corpus Christi, Texas, uncovered approximately $13 million in overcharges on $23 million in orders.
Follow Meghan on Twitter @MFoley_WSCS
More Stories Recommended for You: