Pepsi Turns Eyes to China, Synta's Insider Trades and 3 More Hot Stocks
PepsiCo (NYSE:PEP): CEO Indra Nooyi struck a bullish note on China in an interview with Bloomberg, calling the country a "phenomenal market" for beverages and snacks, adding that the company is making money there even as the country's economic growth slows. Pepsi is boosting sales in China at a high single-digit to low double-digit percentage rate as the company wins market share, Nooyi said.

Synta Pharmaceuticals Corp. (NASDAQ:SNTA): Synta has made up its share losses after a decline during regular trading on Thursday, as CEO Safi R. Bahcall reveals that he has purchased about 10,000 shares at $4.40 per piece. Synta's shares have taken a beating to the tune of around 70 percent, after the survival results from its Phase 2b/3 trial of Ganetespib were presented at as ASCO last week.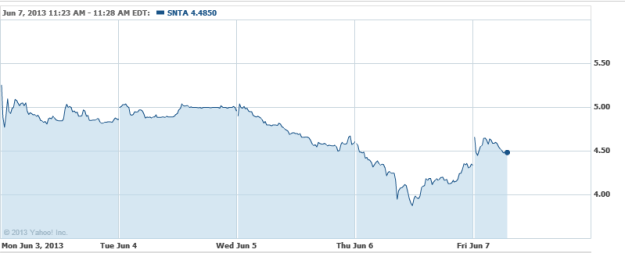 Microsoft (NASDAQ:MSFT) The software giant will not be charging a fee for its Xbox One used game sales to "retailers, publishers, or consumers," according to the company blog, to a big sigh of relief from investors of GameStop (NYSE:GME) who sent the retailer's shares up over 5 percent in after-hours on Thursday.

Forest Labs (NYSE:FRX): Forest is getting ready once again to meet Carl Icahn, its second largest shareholder, on the field of proxy battle as talks are ongoing to avoid a third proxy fight in as many years at the upcoming shareholder meeting. Icahn contends that Forest has been badly managed and underperforms industry peers.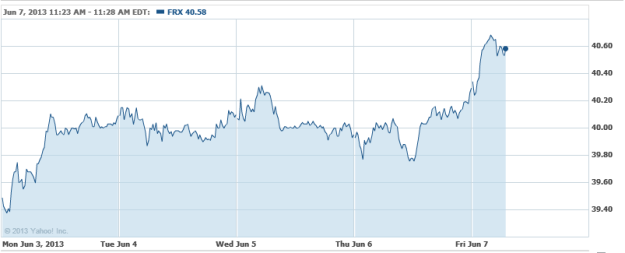 Investing Insights: Will Pepsi Be Salty or Sweet for Investors?